The New World Order Conspiracy Gig is up


Looks like the cat's out of the bag now?





Countdown seemed to strike right back last night after Glenn Beck ran a piece on the Rockefella Conspiracy. A must see segment with all kinds of little bits of NWO info leaked out. Also I collected some articles on that the MSM followed up with for coverage.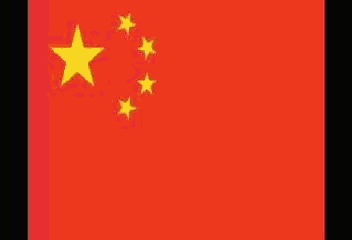 By Matthew Shaer

|

09.03.09

Let no one call Glenn Beck a one-trick pony.

Over the past few years, Beck has worn many hats, only a few of them constructed from tin foil: Ardent opponent of President Barack Obama. Pal of Palin. High-pitched radio host nonpareil. Notoriously emotional prognosticator. Best-selling author. Self-described Libertarian. Leader of the crusade against ACORN.

Now, Glenn Beck is an art critic. Last night on Fox News, Beck launched a lengthy and rambling investigation of the "communist" art splayed across the face of Rockefeller Center in New York City. (Video below.) In short order, he went on to accuse John D. Rockefeller, whose family developed the plaza, of supporting communism and fascism. (Apparently one can believe in both at once.)

In case you don't watch a lot of television, let us sketch this out a little for you. Rockefeller Center is home to MSNBC, which airs "The Rachel Maddow Show" and "Countdown with Keith Olbermann." Olbermann and Maddow are progressives. Beck is not. By questioning the decoration of the plaza — a major New York City landmark, beloved by tourists of all political stripes — he is also questioning the mores of the men and women who work nearby.

Fair enough. That's cable television for you. On to a bigger question: Does Beck know what he's talking about?

Absolutely not, says Christopher Knight, an art critic (a real one) for the Los Angeles Times. Beck was as "nutty as usual," Knight wrote:
He pointed to a portrait of Lenin in Mexican master Diego Rivera's destroyed Rockefeller lobby mural, "Man at the Crossroads," but forgot to mention that old John D. had the mural removed because of it. (Facts are stubborn things — even more stubborn than demagoguery.) With comedy stylings like that, Beck is turning out to be the Harold Harby of our day.

Who was Harold Harby? A Los Angeles city councilman in the early 1950s, Harby took up propaganda-arms with a paranoid group of right-wing loonies called the Society for Sanity in Art. They made it their patriotic duty to search out Communist symbols they just knew were hidden in that weird, postwar abstract art.
—
Anger over Obama schools speech
The president has scheduled an address to the nation's schoolchildren. And conservatives say it has the whiff of subversive activism.


Now advocating Progressives run candidate against 0bama in 2012!

How do you explain Vertical Pupils?
Go to

MSNBC

, check it out online, view in full screen mode, and
see
for yourself that I am not tampering with the shapeshifting eyes. What strikes it even more strange is the fact I noticed it through FIOS TV, too.
It was the first segment about 0bama selling out the on the public option and the

pre-existing conditions

and other formerly essential provisions of the

health care bill

.
On the second segment I noticed the

vertical pupils

on his one guest while searching for the public option clip.

I have to wonder if people's eyes dialate

when they are lying, appearring as Cat Eyes?
http://www.msnbc.msn.com/id/3036677/#32682257
http://www.msnbc.msn.com/id/3036677/#32682290
Olbermann

and

Clarence Page

were trying to make sense of 0bama throwing 83 members of the House Progressive Caucus under the bus in order to secure the vote of the

Republican Senator Olympia Snow

. They could not make any sense of it.

Olbermann and his guest both agreed that 0bama has been a total flip flop.
You just can't make this sheet up!
(Yes, I've been watching

MSNBC

. It's so much fun watching the former Obamabots attacking their former 0bamessiah!)
I can't say anything about the roots of this story and I don't plan to dig further… I need to think about my own skin too. Understand that as you will."
—Mikhail Voitenko, editor of the Russian maritime Bulletin Sovfrakht., speaking about the "hijacking" of the Arctic Sea


Obama May
Need 'Sense of Crisis' to Revive Health-Care Overhaul...
While it might seem like an unusual morphing of the movies Inside Man and The Hunt for Red October, the account of the cargo ship Arctic Sea is far stranger than either fictional account. Based on information developed through our extensive investigation, we can authoritatively state, without hyperbole, that the mysteries surrounding the MV Arctic Sea as deep as the Atlantic waters where it navigated and its "alleged" secret cargo as potentially dangerous to an unsuspecting, distracted populace as the coastal rip tides produced by a late summer hurricane.
Imagine a 4,000 ton, 100 meter commercial cargo ship, manned by a crew of 15, equipped with an automatic identification system (AIS), a satellite navigation beacon, and state of the art communication equipment, including satellite phones and the cellular telephones of the crew, laden with $1.2 - $1.8 million of cut lumber and manned by a crew of 15, suddenly and inexplicably "disappearing completely off the grid" for two weeks—allegedly at the hands of eight-(8) hijackers or "pirates." Now, imagine the pirate attack of this low value target taking place in a busy transit area that has not seen an act of piracy since the 17th century.
That's what reportedly transpired with the Arctic Sea, a Russian managed commercial cargo ship sailing under a Maltese flag and owned by the Finnish company Arctic Sea Ltd. The Russian management is from a sister company based in the Russian city of Arkhangelsk that reportedly provides "technical support" to the company and its sole vessel. Arkhangelsk is also the home of the 15 man crew of the Arctic Sea.
Now imagine a search for the missing vessel launched by numerous assets from the Russian Black Sea fleet in conjunction with NATO, the use of satellites and other forms of surveillance, and a "rescue mission" that ultimately secured the ship, rescued its crew and captured the alleged hijackers or pirates. Except this was no ordinary rescue of the crew and arrest of the hijackers. Some of the crew and all of the hijackers, including one who was later identified as a fisherman who supposedly died three years ago, were transported together by the Russians to a high security Moscow prison where they are being held incommunicado.
China moves away from US dollar, agrees to buy $50 billion in new IMF bonds
China helping to stabilize Global economy, says World Bank Chief
Chinese police use tear gas, public appeals to break up crowds marching on government offices
China Fails to Prevent Myanmar's Ethnic Clashes
China tries to calm unease over rare earths curbs
China wary as foreign banks covet commodity exchange access
Taiwan drops annual UN bid as China relations warm
Baron Hill (IN-09): This Is My Town Hall Meeting. I Set the Rules.
Thu Jul 09, 2009 at 11:42:15 AM EDT
We've been talking lately about the will-he-or-won't-he-speak controversy over Superintendent of Public Instruction Tony Bennett's involvement with the Indiana Creation Evidence Expo, which will bring together "scientists" and evangelical Christian activists in the name of sending the public instruction of evolution the way of the dimetrodon.

Now, we have evidence that even if Bennett is a no-show, the wing-nut political constituency will be represented in the room.

That's right, it's everyone's favorite Republican candidate for US Senate, Marlin Stutzman. The presumptive GOP candidate is so gosh-darn excited about the event, he's hosting a dinner with fellow punchline State Rep. Cindy Noe.

Representative Noe is on the education committee in the House, for those who doubt the importance of keeping control of that body next year.

As if the website for this event wasn't enough, a quick look at some of the groups behind the operation reveal all you need to know about the scientific validity of these clowns. Take the Institute for Creation Research, which features a story at the moment entitled "Is there some truth to dragon myths?"
There are other reasons to doubt that dragon legends arose from fossil-based speculations. Tales of dragons are almost universal and were incorporated into the historical background of virtually every people group on every continent.3 How could so many different cultures conjure up such similar details in their dragon legends, unless their ancestors actually encountered them?

It would be easily explained if humans had actually seen living dinosaurs.
Uh...right.

In case you were wondering, another featured story is the incredibly relevant "Energy Bill Won't Solve Global Warming." All amidst a site that purports to fight against "bias" in the scientific process.

There is a huge community of Christian scientists who are more than able to fit their faith within the context of responsible scientific exploration, and then there are these folks.

Just like there is a huge community of politicians who are able to balance their personal beliefs with responsible representation, and then there is Marlin Stutzman.
Thomas :: Marlin Stutzman: Dragons, Dinosaurs, and Dinners, oh my!
If you feel unsatisfied with your lawmaker's town hall meeting, you can always hold your own. Watch The Video

That's exactly what neatly 400 people did at Don Hall's Guesthouse Tuesday evening.

"Many of the town hall meetings that have occured have been little more than a chance for a local Washington representative to try to sell themselves," said Dan Harmon, one of the organizers. "This event is truly for the people."

The event, sponsored by the group "Hoosier Patriots," served as a forum for concerned citizens to voice their grievances

Some came with signs in hand or t-shirts bearing the "don't tread on me" image. Participants voiced their concerns on everything from health care reform to government spending practices.

"The goal is activism. We are getting people out and getting people plugged in to many organizations that are saying right now this is too much. The federal government has taken on an expanded role in our lives, and people need to stand up now and get organized to say this has to change," explained Bryan Brown, another event organizer.

Indiana Senators Evan Bayh and Richard Lugar were invited to attend, but did not show up. That did not stop the two from making an "appearance" at the town hall, organizers brought in life-size cardboard cutouts of the lawmakers complete with a four-person "Secret Service" escort.

The "Hoosier Patriots" group, which sponsored the event, bills itself as a non-partisan group of grassroots activists.