CONSENT FORM
DATE: 24 Feb 2009

Attn. Orly Taitz, Esq.
26302 La Paz, Ste. 211
Mission Viejo, CA 92691

Barack Obama Pedophile
I agree to be a plaintiff in the legal action to be filed by Orly Taitz, Esq. in a PETITION FOR A

DECLARATORY JUDGEMENT

THAT BARACK HUSSEIN

OBAMA

IS NOT QUALIFIED TO BE

PRESIDENT of the U.S

., nor TO BE

COMMANDER IN CHIEF

of the U.S. ARMED FORCES, in that I am or was a sworn member of the

U.S. military

(subject to recall), and therefore when serving as an active member of the military, I would be unable to follow any orders given by a Constitutionally unqualified

Commander In Chief

, since by doing so I would be subject to charges of aiding and abetting fraud and committing acts of treason.
TYPED NAME or Signature: Carroll D. Childers
FULL NAME: Carroll Dean Childers
POSITION IN THE MILITARY/RANK/DATES SERVED/STATUS: Retired as

Major General

Commanding General

29TH Infantry Division

VA ARNG 1999, 44 years service
OCCUPATION: Consultant Registered

Professional Engineer
ACHIEVEMENTS: Retired 38 Yrs DON Civil Service, RDT&E, several patents, 14 months in combat zones as science advisor (

Vietnam

,

Persian Gulf

,

Operation Desert Storm

), Oldest DHG of a Ranger Course (42), retired MG, married 50+ years, still ticking and kicking
I can present a long list of reasons, taken individually, which convinced me NOT to vote for Barack Hussein Obama; his crime associates in the USA, his lack of experience, the mystery of his citizenship, his promise to make coal power industry bankrupt through excessive regulations, his constant adjustment of position on issues, his tax plan, his spread the wealth admission, his obvious socialistic goals, his associations with foreign leaders unfriendly to the USA, the lies he tells about a range of subjects including perhaps who his biological father really is, his most recent revelation of having a "

National Security Force

" (whatever that is)...............all of these says he is a person of mystery, of no integrity, and in fact paints him with the same narcissist paint of Hitler, Stalin, Saddam, Mao, and Kim Jong Ill.
But then, there is a simple more direct, easier to understand reason that I did not vote for him and that is his lack of respect for the country that is giving him the opportunity to run for the highest office in the land........even though I personally think he is not constitutionally eligible.
But more than 50% of America voted for this charlatan and he now has the helm of the ship of state. Even so, he is not MY President. I will not refer to him as such. I will call him Resident Obama, and an illegal resident of the white house at that. I resent him for what he is not. He has not given proof that he is a natural born citizen of these United States. He has spent millions of dollars protecting the truth of his birth from public knowledge; therefore, it is obvious he has something to hide. He is an interloper, a usurper, a fake, a scam artist, a Chicago crook, a recipient of bribes and gratuitous income for which he paid no tax, a socialist (perhaps only a communist or Marxist), and a grave danger to the future of the America that I love and have protected since I was 17 years old.
I have told my two senators and my member of the

House of Representatives

. I have written 9 justices of the

Supreme Court

as well as

President Bush

before he left office. NONE have responded, therefore, they are all complicit and should all be severely punished for having failed in their sworn oath to protect and defend the constitution against all enemies, foreign and domestic. The instant Obamb was sworn in, he violated the oath he took because he took the office knowing he is ineligible and there stood Judge Roberts who should have immediately had Obama arrested and deported.
Other than this, my key short-term complaint is that he has not had a heart attack in office. But most important, what I really want is the truth; is Obama a natural born citizen of the United States. If not a natural born citizen, America has been defrauded and then we would be stuck with

Joe Biden

whose only redeeming attribute is that he is probably not a communist.
Carroll D. Childers P.E.
Major General

(Retired)
Berg v. Obama et al.
,
Third Circuit No. 08-4443

,

USDC No. 2:08-CV-04083 (RBS)

AFFIDAVIT OF PROBABLE CAUSE filed and served at Third Circuit;
VERIFIED CRIMINAL COMPLAINT, ON INFORMATION to follow shortly:
Berg v.

Obama et al.: Third Circuit personnel now under investigation on suspicion of fraud, mail fraud, aiding and abetting multiple Federal Felonies (authority: 18 USC 4)
Wednesday, February 25, 2009 11:53 AM
See legal obligations imposed by 18 U.S.C. 4:
§ 3512. Public protection
(a)
Notwithstanding any other provision of law, no person shall be subject to any penalty
for failing to comply with a collection of information that is subject to this subchapter if —


(1)
the collection of information does not display a valid control number
assigned by the Director in accordance with this subchapter; or



[end excerpt]
More historical background on the Paperwork Reduction Act is here:

http://www.supremelaw.org/cc/vroman/visaides.htm
Third Circuit is now guilty of malfeasance for failing to rule timely
upon this MOTION REQUESTING DISCRETIONARY

JUDICIAL NOTICE
as properly filed and served by the United States ex rel. in Third Circuit
case number #08-4443, USDC case number #2:08-CV-04083 (RBS)
http://www.supremelaw.org/cc/obama/third.circuit/nad01.htm
Related investigative database is here:


http://www.supremelaw.org/rsrc/commissions/


http://www.supremelaw.org/rsrc/commissions/evidence. folders.2004-03-16.htm#THIRD
http://www.supremelaw.org/rsrc/commissions/evidence.folders.2004-03-16.htm#DPA
--
Sincerely yours,
/s/ Paul Andrew Mitchell, B.A., M.S.
Private Attorney General, Criminal Investigator and
Federal Witness: 18 U.S.C. 1510, 1512-13, 1964(a)
http://www.supremelaw.org/decs/agency/private. attorney. general.htm
http://www.supremelaw.org/index.htm
http://www.supremelaw.org/support.policy.htm
http://www.supremelaw.org/guidelines.htm


A must-watch...

Dr. Paul, as usual, pulling no punches on Glenn Beck's show yesterday.
He comes out and flat out says that the central banks are SECRETLY trying to create a NEW MONETARY SYSTEM, and a ONE WORLD GOVERNMENT, which we have all been speculating on here at ATS for ages now. Still think all of these things are "wild conspiracy theories"?
Think again.


U.S. Energy Department Cannot Account for Nuclear Materials at 15 Locations 24 Feb 2009 A number of U.S. institutions with licenses to hold nuclear material reported to the Energy Department in 2004 that the amount of material they held was less than agency records indicated. But rather than investigating the discrepancies, Energy officials wrote off significant quantities of nuclear material from the department's inventory records. A report released yesterday by Energy Department Inspector General Gregory Friedman that concluded "the department cannot properly account for and effectively manage its nuclear materials maintained by domestic licensees and may be unable to detect lost or stolen material."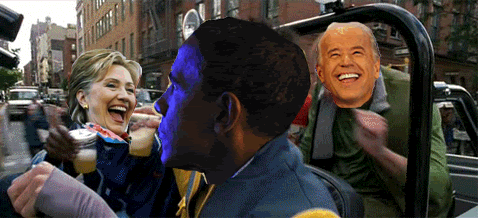 U.S. Army to Buy $6 Million of Riot Equipment
By Steve Watson 24 Feb 2009 The U.S. Army is to invest $6 million in riot equipment, a fact that has furthered fears that troops will be used inside the U.S. in order to quell any civil unrest resulting from the ongoing economic crisis. The U.S. Army Contracting Agency, based at Fort Leavenworth, Kansas, has a post on the Federal Business Opportunities website, requesting the equipment and has received several notices of interest from potential vendors.

Interested vendors include Irish Brigade inc., manufacturers of hunting and safety gear with facilities located in the heart of Kansas City , Missouri. Federal and Military resource company MCLEARVISION, LLC is another interested party, as is Kentucky based U. S. CAVALRY STORE, INC.

Silent Weapons for a Quiet War

Silent Weapons for Quiet Wars




Fm 336
FORT LEAVENWORTH, Kan. (AP) -- For the first time since the end of the Cold War, the Army is updating its plans for electronic warfare, calling for more use of high-powered microwaves, lasers and infrared beams to attack enemy targets and control angry crowds.
Fort Leavenworth's Combined Arms Center: http://usacac.army.mil/cac2/
The new manual, produced at Fort Leavenworth and set for release Thursday, also is aimed at protecting soldiers against remote-controlled roadside bombs and other nontraditional warfare used by increasingly sophisticated insurgents.
"The war in Iraq began to make us understand that there are a lot of targets that we should be going after in the offensive or defensive mode to protect ourselves," said Col. Laurie Buckhout, chief of the Army's electronic warfare division in Washington, D.C.
The 112-page manual, a copy of which was obtained by The Associated Press before its release at the Association of the United States Army meeting in Fort Lauderdale, Fla., doesn't offer specifics on new equipment or gadgetry but lays out in broad terms the Army's fear that without new equipment and training, U.S. forces may be at a deadly disadvantage.
The Army has let its electronic warfare capabilities lapse since the early 1990s, when nascent insurgencies were less sophisticated and less deadly. Army patrols currently rely on specially trained Air Force and Navy members whose electronic expertise helps sniff out improvised explosive devices, which have killed more than 1,700 U.S. troops since the war began.
The Air Force and Navy been urging the Army to develop its own capabilities, and the Army sees the need for a new system more finely tuned to its purposes. Buckhout said using Air Force or Navy systems - such as aircraft that send jamming signals to thwart an IED from 30,000 feet - is like going after "a mosquito with a sledgehammer."
"You may get the mosquito, but you're going to cause a lot of other effects with that sledgehammer," such as inadvertently jamming police radios or other friendly devices, she said.
The new doctrine directs the Army, which has put a premium on fighting insurgents in Iraq's most populous cities, to use technology that can distinguish enemy threats from common technologies such as radios or cell phones used by civilians or friendly forces.
It also calls on the Army to develop and deploy directed-energy weapons, which would produce a concentrated beam of electromagnetic energy or atomic or subatomic particles to blind, disrupt or destroy targets. Such technology could be used in a variety of attack modes against enemy equipment, facilities or personnel.
Among the first tangible changes: The Army is in the process of training 1,500 soldiers and officers in electronic warfare at Fort Sill, Okla., by September 2010, giving the military its largest electronic warfare cadre.
The cost to implement the doctrine is unclear. Army officials say funding for development and training will likely come from internal budget shifts, though they don't rule out asking Congress for money down the road.
Roadside bombs weren't seen as a top threat when U.S.-led forces invaded Iraq in 2003. But insurgents, resigned to losing head-on fights with American troops, increased their use of the devices and changed the dynamics of the war.
IEDs are assembled from a variety of explosives, such as plastics or mortar shells, then detonated with a radio signal. In many cases, an IED explodes beneath a vehicle when the bomb is literally called by an insurgent.
The ease with which IEDs are built has a sparked urgency for the Army's new effort. Also, developing the doctrine and training soldiers positions the Army to adapt to changing technologies and streamline its approach by reducing reliance on other branches, officials say.
"We had this capability since we had radios but let it lapse," said Lt. Col. Fred Harper, capabilities manager for the Army's computer network and electronic warfare activities. "We didn't have (an enemy) that had the capabilities. That whole environment has changed."
Barry Watts, a senior fellow with the Center for Strategic and Budgetary Assessments in Washington, said the Army is smart to develop its own electronic warfare capabilities but questions how fast the service can get up to speed, "Especially when they have been out of it for a long time."

Dodd, DeLauro Introduce Volunteer-Service Bills

The fourth bill in their "Service for All Ages" initiative would expand the existing AmeriCorps education benefit to make up for 15 years of unmatched college tuition hikes.
Democrats Introduce Public National Service Bills
Prison Planet.com -
8 hours ago
A Democratic Senator from Connecticut has introduced four bills aimed at establishing a groundwork for a system of comprehensive national service. Sen. ...




US Immigration and Customs Enforcement
http://www.ice.gov/

DMV and ICE dismantle major

Bakersfield

counterfeit document ring
Ring recruited customers outside local grocery stores
http://www.ice.gov/pi/nr/0902/090223bakersfield.htm

BAKERSFIELD, Calif. - Seven suspects face state charges after investigators from the

California

Department of Motor Vehicles (DMV) and U.S. Immigration and Customs Enforcement (ICE) executed state search warrants last week targeting a sophisticated counterfeit document ring that recruited customers at area Latino grocery stores.

The enforcement action, which took place Wednesday, resulted in the seizure of a large cache of counterfeit document manufacturing equipment, such as computers, laminators, government seals and card stock, as well as nearly $13,000 in cash. The searches were conducted at two apartments and one residence allegedly used by the defendants to produce the documents. Those documents included counterfeit false Social Security cards, driver's licenses, and Resident Alien cards, commonly known as "green cards." Personnel from the Bakersfield Police Department and Kern County Sheriff"s Office assisted with the operation.

The investigation into the document ring originated from a lead uncovered by ICE. During the ensuing three-month probe, undercover DMV investigators purchased counterfeit documents from suspects outside two Ranch Markets in Bakersfield. Authorities say the counterfeits were of very high quality.


"The security and integrity of California Driver Licenses and California Identification Cards is absolutely one of our most important mandates," said DMV Director George Valverde. "Our investigators work tirelessly to track down criminals who try in any way possible to compromise our customers' identities and security."

"Counterfeit identity documents like the ones produced by this ring can be used by terrorists, criminals, essentially anyone who's seeking to mask their identities and hide their true intentions," said Michael Toms, resident agent in charge for the ICE Office of Investigations in Bakersfield. "Given the public security implications, ICE is working closely with its local and federal law enforcement counterparts here in Kern County and around the country to target these kinds of schemes and shut them down."

The six men charged in the case, including one Salvadoran and five Mexican nationals, are all in the United States illegally. The lone woman defendant is a U.S. citizen. The defendants face a variety of state charges, including manufacturing and distributing false immigration documents, selling forged documents, possessing a forged seal, and conspiracy.

-- ICE --

U.S. Immigration and Customs Enforcement (ICE) was established in March 2003 as the largest investigative arm of the Department of Homeland Security. ICE is comprised of five integrated divisions that form a 21st century law enforcement agency with broad responsibilities for a number of key homeland security priorities.