RAND Lobbies Pentagon: Start War To Save U.S. Economy
According to reports out of top Chinese mainstream news outlets, the RAND Corporation recently presented a shocking proposal to the Pentagon in which it lobbied for a war to be started with a
major foreign power
in an attempt to stimulate the American economy and prevent a recession.

Kim Jong-il's 'Mystery Doctor' Identified


A French doctor believed to have been contacted by North Korean leader Kim Jong-il's son before embarking on a trip to Pyongyang has denied the mission and says he is in Beijing. He was identified as Francois-Xavier Roux (57), head of neurosurgery at Paris' Sainte-Anne Hospital.

>>Full Text



Kim Jong-il's Son 'Sees Brain Surgeon in Paris'
Kim Jong-il 'not Incapacitated yet'
How the Japanese Paparazzi Get N.Korea's Royal Family



코리아타임즈

Major Changes Are Coming to N. Korea

코리아타임즈, South Korea -

Oct 29, 2008

The other scenario is ``obviously some sort of North Korean collapse and absorption by the South, such as what happened in Germany. ...
Terror In Extremis
The National Interest Online, DC -
3 hours ago
North Korea is the only country on earth still in this business. Moreover, the best information currently available suggests that the North Koreans built a ...
US Renews Call for N.Korea Military Action Plan
조선일보(영문판), South Korea -
Oct 28, 2008
Conplan 5029, formulated in 1999, is a contingency plan for five kinds of scenarios, including anarchy or a civil war in North Korea in the wake of North ...



Politico

Q & A with John Bolton

Politico, DC -

Oct 28, 2008

A: Well, the two that I think are most unpredictable are North Korea and Iran. Especially now with Kim Jong Il's health, it's very hard to predict. ...

Brace yourselves - George Bush will soon be free to do just what he wants --The raid on Syria is a dark portent. By Jonathan Freedland 29 Oct 2008 We are about to enter the twilight zone, that strange black hole in political time and space that appears no more than once every four years. It is known as the period of transition, and it starts a week from today, the time when the United States has not one president but two. One will be the president-elect, the other George Bush [sic], in power for 12 more weeks in which he can do pretty much whatever he likes...

From November 5 to January 20, he will exercise the freest, most unaccountable form of power the democratic world has to offer

. [My money is on Bush getting the bird flu pandemic party started (Killer flu recreated in the lab). It will begin in a Blue state with a GOP governor --think California. Bush can then privatize (ration) health care; raid Medicare and Social Security to fund mandatory vaccines (HHS Declares 'Health Emergencies' to Limit Legal Liability for Anti-terrorism Vaccines, Drugs); fire up the KBR detention centers (KBR awarded Homeland Security contract worth up to $385M); fund a greatly expanded Blackwater role (Bush wants army to combat bird flu); invoke martial law (DoD to 'augment civilian law' during pandemic or bioterror attack); and stay in power because a transition to a new administration would be 'impossible' during a national crisis. The PentaPost, New York Times, MSNBC, CNN and not to mention, Faux--will follow like puppies on a leash. --Lori Price]


Minot AFB B-52s deployed to Guam take part in exercise 30 Oct 2008 Minot Air Force Base B-52 aircrews from Minot Air Force Base deployed to Guam recently finished a flying exercise this month over the Pacific Alaska Range Complex. The exercise tested their ability to defend against air threats. A 10-day joint exercise, Red Flag-Alaska 09-1, also included B-52s from Barksdale AFB in Louisiana, and F-16 Fighting Falcons from Kunsan Air Base in the Republic of Korea and Eielson AFB near Fairbanks, Alaska. KC-135s for air refueling from McConnell AFB, Kan., also participated, according to the 354th Fighter Wing Public Affairs at Eielson AFB.
Fury sweeps Syria after US raid 29 Oct 2008 Souad Khousaim lay very still on her hospital bed and in a quiet voice wracked with pain told me she was one of the innocent victims of Sunday's raid by US special forces. "I went outside to get my son and the Americans shot me," she says. "They were very close, five metres away. I was screaming, terrified." Her husband was among the seven Syrian men who died, but hospital officials have not told her this yet.
Demonstrations prompt closure of U.S. Embassy in Syria 29 Oct 2008 The U.S. Embassy in Damascus announced that it will be closed Thursday because of "increased security concerns" arising three days after a U.S. strike in Syria. Officials said the action was taken because of concerns over anti-U.S. demonstrations scheduled for Thursday over Sunday's airstrike, which Syria claims left eight people dead near the Iraq-Syria border.
CIA Can Hide Torture Allegations, Court Rules By Ryan Singel 29 Oct 2008 The CIA can hide statements from imprisoned suspected terrorists that the agency tortured them in its set of secret prisons, a federal judge ruled Wednesday, Chief Judge Royce Lamberth of the Washington D.C. Circuit Court declined to review the government's assertions that the allegations of torture from men held in the CIA's black site prisons -- whether truthful or not -- would put the nation at risk of grave danger if allowed to be made public.
UN urges end to US Cuba embargo 30 Oct 2008 The United Nations General Assembly has voted to urge the US to lift its 46-year-old economic embargo on Cuba in a resolution adopted for the 17th consecutive year. The non-binding resolution was passed by assembly on Wednesday by 185 votes to three -- US, Israel and Palau.
Bill Clinton joins Obama in Florida 30 Oct 2008 Bill Clinton and Barack Obama, the last Democratic president and the man Democrats hope will sweep them back to power, converged Wednesday night in Florida... to woo voters and pass the baton. "We can't fool with this. Our country is hanging in the balance, and we have so much promise and so much peril," Mr. Clinton told cheering supporters near Orlando. "This man should be our president."
Obama takes 7-point lead on McCain 30 Oct 2008 Democrat Barack Obama has opened a 7-point lead over Republican rival John McCain with five days left in the race for the White House, according to a Reuters/C-SPAN/Zogby poll released on Thursday. Obama leads McCain by 50 percent to 43 percent among likely voters in the three-day national tracking poll, building on his 5-point advantage on Wednesday.
Satire: McCain to Give 30 Minute TV Closing Argument Called "Thanks For Nothing" By R J Shulman 30 Oct 2008 To counter Barack Obama's unprecedented half-hour "Closing Argument to the Everyman" that aired on several networks, Senator John McCain announced that he will be airing his own closing argument on Fox tomorrow night. Entitled "Thanks for Nothing, You Ungrateful Whores," the speech is basically a rant of all "the unfiltered straight talk the party bosses stifled me from saying for all these long months," according to McCain. (Satire)
A Question for A.I.G.: Where Did the Cash Go? 30 Oct 2008 The American International Group is rapidly running through $123 billion in emergency lending provided by the Federal Reserve, raising questions about how a company claiming to be solvent in September could have developed such a big hole by October. Some analysts say at least part of the shortfall must have been there all along, hidden by irregular accounting. "You don't just suddenly lose $120 billion overnight," said Donn Vickrey of Gradient Analytics, an independent securities research firm in Scottsdale, Ariz.
Marine judge orders access to US secret prison camp at Guantánamo --Guantánamo commanders have long refused to say who runs it, or how much it cost to construct. 28 Oct 2008 A judge has ordered the Pentagon to give two military attorneys unprecedented access to a secret prison camp here in a ruling that specifically notes that alleged 9/11 conspirator Ramzi bin al Shibh has been mentally ill and may be still. Marine Col. Ralph Kohlmann, the chief judge for military tribunals, issued the three-page ruling on Sunday. He granted access to two Pentagon lawyers with top-secret clearances to inspect a portion of Camp 7, a secret prison camp facility run by a clandestine unit called Task Force Platinum, which segregates former CIA prisoners from the other 250 war-on-[of]-terror captives here.
Judge tosses detainee confession citing torture 28 Oct 2008 A U.S. military judge barred the Pentagon Tuesday from using a Guantanamo prisoner's 'confession' to Afghan authorities as trial evidence, saying it was obtained through torture. Army Col. Stephen Henley said Mohammed Jawad's statements "were obtained by physical intimidation and threats of death which, under the circumstances, constitute torture." Jawad's defense attorney, Air Force Maj. David Frakt, told The Associated Press that the ruling removes "the lynchpin of the government's case."
Report on Iraq Security Lists 310 Contractors 29 Oct 2008 At least 310 private security companies from around the world have received contracts from United States agencies to protect American and Iraqi officials, installations, convoys and other entities in Iraq since 2003, according to the most comprehensive accounting yet of the secretive and weakly regulated role that private firms have played in the conflict. A report by a federal oversight agency detailing the roster of security companies has been circulated among members of Congress and some federal agencies, and was obtained last week by The New York Times.
Europe criticizes U.S. air raid in Syria 29 Oct 2008 The European Union has criticized the U.S. military raid targeting suspected terrorists in Syria. France, the current holder of the rotating EU presidency, criticized the U.S. helicopter attack on a Syrian village near the border with Iraq, which, according to Damascus, left at least eight people dead.
Iraq rebukes US for commando raid as Syria appeals to UN 29 Oct 2008 Iraq's government rebuked Washington yesterday for launching a military raid into neighbouring Syria from Iraqi soil, while Damascus retaliated by ordering a US school and cultural centre to be closed. In a brief public comment more than 24 hours after the special forces strike, an Iraqi government spokesman, Ali al-Dabbagh, said Baghdad rejected raids on its neighbours and did not want to be used as a launch pad.
Syria protests US attack in UN letter 29 Oct 2008 In a letter to the UN, Syria has protested the US chopper attack on a border village on Sunday that killed eight Syrian civilians. The Syrian Cabinet wrote a scolding letter to the UN Secretary General Ban Ki-moon and the Security Council, slamming United States' Sunday attack on a building in a Syrian border village with Iraq.
Russian economy won't be Nationalized, says Putin
Russia to continue arms sales to Iran, says Medvedev
US Defense Secretary Advocates New Nuclear Arms Agreement with Russia
China keeps door open to helping Global financial rescue
China passes US as Worlds largest greenhouse emitter
China's top negotiator apologizes for the food scare in Taiwan
China's animal feed reported to be tainted with melamine
Escape Global financial crisis, visit North Korea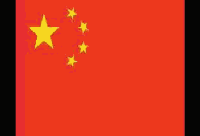 [ 21:36 ]
Prime Minister Vladimir Putin said on Thursday that the Shanghai Cooperation Organization, comprising Russia, China, and four Central Asian states, must serve the interests of both its smaller and larger members.
China says wants bigger say in new Global financial order
China, Russia draw closer with oil pipeline pact
China urges rich nations to help poor fight climate change
China tells Dalai Lama to 'treasure' imminent talks
Bank of China Posts Slowest Profit Growth in 2 Years
Taiwan plans military contact with China, says senior defense official
North Korean leader suffers 'serious' health setback
Defectors describe executions, torture in North Korea
Global Research Editor's Note
In the 2002 Nuclear Posture Review, Russia and China, alongside the "

rogue states

" as targets for a

first strike

preemptive nuclear attack.It is worth noting that

Barack Obama

has also insinuated in the election campaign that Russia is a potential threat.
Washington - Defense Secretary Robert M. Gates said Tuesday that the United States would hold "fully accountable" any country or group that helped terrorists to acquire or use nuclear, chemical or biological weapons.
The statement was the Bush administration' s most expansive yet in attempting to articulate a vision of deterrence for the post-Sept. 11 world. It went beyond the cold war notion that a president could respond with overwhelming force against a country that directly attacked the United States or its allies with unconventional weapons.

"Today we also make clear that the United States will hold any state, terrorist group or other nonstate actor or individual fully accountable for supporting or enabling terrorist efforts to obtain or use weapons of mass destruction - whether by facilitating, financing or providing expertise or safe haven for such efforts," Mr. Gates said.

The comments came in an address in which he said it was important to modernize the nation's nuclear arsenal as a hedge against what he described as "rising and resurgent powers" like Russia or China, as well as "rogue nations" like Iran or North Korea and international terrorists.
By declaring that those who facilitated a terrorist attack would be held "fully accountable, " Mr. Gates left the door open to diplomatic and economic responses as well as military ones. And, to be sure, the United States has acted forcefully before against those who sheltered terrorists, with the invasion of Afghanistan to oust Al Qaeda and its Taliban government supporters after the attacks of Sept. 11.
His speech here before the Carnegie Endowment for International Peace was the latest signal that the administration was moving in its closing months to embrace more far-reaching notions of deterrence and self-defense.
On Monday, senior officials justified a weekend attack against a suspected Iraqi insurgent leader in Syria by saying the administration was operating under an expansive new definition of self-defense. The policy, officials said, provided a rationale for conventional strikes on militant targets in a sovereign nation without its consent - if that nation were unable or unwilling to halt the threat on its own.
By law, the new president must conduct a review of the nation's nuclear posture, and Mr. Gates's address could be viewed as advocating a specific agenda for the next occupant of the White House.
The first public indication that the administration was expanding the traditional view of nuclear deterrence came in a statement by President Bush in October 2006 that followed a test detonation of a nuclear device by North Korea. Mr. Bush said North Korea would be held "fully accountable" for the transfer of nuclear weapons or materials to any nation or terrorist organization.
The president was not as explicit then as Mr. Gates was on Tuesday in saying that the administration would extend the threat of reprisals for the transfer of nuclear weapons or materials to all countries, not just North Korea. Mr. Gates also expanded the threat to nations or groups that provide a broader range of support to terrorists.
Early this year, in a little-noticed speech at Stanford University, Stephen J. Hadley, Mr. Bush's national security adviser, also spoke of how the president had approved an expanded deterrence policy.
In his speech Tuesday, Mr. Gates argued for modernizing the nation's nuclear arsenal because "as long as other states have or seek nuclear weapons - and potentially can threaten us, our allies and friends - then we must have a deterrent capacity."
Although Mr. Gates earlier this year fired the Air Force secretary and chief of staff after the discovery of shortcomings in the service's stewardship of nuclear weapons and components, he stressed that the nuclear arsenal was "safe, secure and reliable."

"The problem is the long-term prognosis - which I would characterize as bleak," he said.

Veteran weapons designers and technicians are retiring, and Congress has not voted for the money to build replacement warheads for an aging arsenal that can be produced without abandoning the nation's unilateral moratorium on nuclear tests, he said.

To that end, he endorsed a comprehensive test ban treaty if adequate verification measures could be negotiated.
Mr. Gates praised efforts to reduce the number of warheads, and predicted that the United States and Russia would at some point conclude another agreement limiting their arsenals.
David E. Sanger contributed reporting.
Gates Expands US Right to Defend Against Plots
New York Times, United States -
Oct 28, 2008
By THOM SHANKER WASHINGTON — Defense Secretary Robert M. Gates declared Tuesday that if terrorists tried to acquire or use biological, chemical or nuclear ...
Gates: Fund New Nukes, or Else
Wired News -
Oct 28, 2008
By Nathan Hodge October 28, 2008 1:02:00 PMCategories: Nukes The US needs new nukes. That's the message Pentagon chief Robert Gates is delivering right ...
US Needs to Update Nuclear Arsenal
PoliGazette, Netherlands -
43 minutes ago
United States Secretary of Defense Robert M. Gates delivered the following speech at Carnegie Endowment for International Peace, Washington, DC, Tuesday, ...
American nukes are storage time bomb - Gates

RT, Russia -

5 hours ago

US Secretary of Defense, Robert Gates, says he's not happy with the way his country is storing its atomic weapons. Gates says Russia does a much better job. ...
Nuke stockpile: Defense chief raises questions
El Paso Times, TX -
13 hours ago
Defense Secretary Robert Gates insists that America's stockpile of more than 5000 nuclear weapons is safe and well-protected. His confidence might be more ...
Gates' False Choice on Nuclear Weapons
TPM, NY -
22 hours ago
By William Hartung - October 29, 2008, 12:07PM One of the more objectionable arguments in yesterday's speech on nuclear weapons by Secretary of Defense ...
Gates: US still needs nuclear deterrent
United Press International -
Oct 28, 2008
WASHINGTON, Oct. 29 (UPI) -- The United States continues to need a nuclear deterrent, albeit a much smaller one than in the Cold War era, Defense Secretary ...
US wants bigger nuclear umbrella

PRESS TV, Iran -

Oct 28, 2008

US Secretary of Defense Robert Gates has called for the modernization of the United States' nuclear arsenal, despite concerns the move could spark a global ...
Russians Know Missile Defenses Not Aimed at Them
Faxts - Life, Australia -
Oct 28, 2008
WASHINGTON, Oct. 28, 2008 - The next president will "take a fresh look" at plans for a missile defense system in Eastern Europe, Defense Secretary Robert M. ...
Gates Gives Rationale for Expanded Deterrence
New York Times, United States -
Oct 29, 2008
By THOM SHANKER WASHINGTON — Defense Secretary Robert M. Gates said Tuesday that the United States would hold "fully accountable" any country or group that ...
Gates Suggests New Arms Deal With Russia
Washington Post, United States -
Oct 28, 2008
By Walter Pincus Defense Secretary Robert M. Gates said yesterday that he would advise the next president to seek a new nuclear arms agreement with Russia ...
Teague is about 8 miles from I-45 about 150 miles North of
Houston and about 95 miles South of Dallas.
Freedom is not free. Are we Keyboard Commandos or Militia
Sons of Liberty?
============================================================