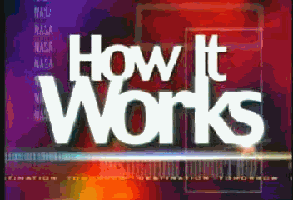 The Global Positioning System is a constellation of over 24 U.S. Government satellites providing PNT services to civilian and military users on a continuous, worldwide basis -- free of direct user charges. The system provides highly accurate location and time information to anyone equipped with a GPS receiver. GPS provides a precise, common location and time reference to an unlimited number of people in all weather, day and night, anywhere in the world.
For further information about how GPS works, please visit one of the following websites:


Big Brother lives: Photo ticket cameras could track drivers nationwide
Photo Ticket Cameras to Track Drivers Nationwide
--
Vendors plan to add spy technology to existing red light camera and speed camera installations
. 16 Sep 2008 Private companies in the US are hoping to use red light cameras and speed cameras as the basis for a nationwide surveillance network similar to one that will be active next year in the UK. Redflex and American Traffic Solutions (ATS), the top two photo enforcement providers in the US, are
quietly shopping
new motorist tracking options to prospective state and local government clients.


REDFLEXred® Fixed System (download brochure)
[PDF] Nighthawk Systems Announces Alliance with American Traffic Solutions
Your GPS and live traffic updates
PC World Magazine, Australia -
11 hours ago
SUNA also focuses on data from CCTV systems: camera monitoring systems that watch over major roads. SUNA combines all of this data with information from its ...





CXOToday.com

Monitor Your Business on The Web

CXOToday.com, India -

Sep 18, 2008

Web-enabled Network cameras have made possible the real-time monitoring of a site where the camera is installed from virtually anywhere in the world, ...
One of these things is not like the others
Officer.com -
20 hours ago
Counted among the project's protected sites are: water and power plants, media and communications venues, and transportation hubs considered critical to the ...
Security upgrades coming to airpark
Howell Tri Town News, NJ -
Sep 17, 2008
"The security camera system will enhance the current security system in place and allow for real time monitoring of activity." Because it already has a ...
Cure for Drowsy Driving?
WHSV, VA -
18 hours ago
One of the new technologies is an eyelid closure system that would measure a truck drivers attentiveness with a camera and alert them if they start to ...
.
Speed camera delay 'could cost lives'
Times Online, UK -
Aug 30, 2008
Xavier McAuliffe, its owner, said January is now the earliest likely starting date and it will then take at least five months to roll out the camera system ...


Lawsuit questions legality of speed cameras
AZ Central.com, AZ -
Sep 18, 2008
Legal papers filed in Maricopa County Superior Court contend that some of the speed violations recorded by Redflex Traffic Systems before the first week in ...
Red-light cameras hit speed bump
ThisWeekNews, OH -
Sep 18, 2008
Since April, the city has been working with Arizona-based Redflex Traffic Systems to develop the traffic enforcement system. Redflex is the company that ...
Westwego OKs camera speeding tickets
The Times-Picayune - NOLA.com, LA -
11 hours ago
The vans are being provided by Redflex Traffic Systems Inc. of Arizona. The city is unlikely to get red-light cameras, because all of its intersections with ...
Six intersections considered for red-light cameras
Abilene Reporter-News, TX -
Sep 16, 2008
"The selections were based upon consideration of the accident history, frequency of red-light violations, results of the Redflex Traffic Systems Inc. study, ...
Smile When You Pass That Traffic Light
Nextgov, DC -
Sep 17, 2008
Redflex and American Traffic Solutions are selling the enhanced systems as a way to help police track down Amber Alert cases and stolen cars. ...
Gladstone still eyeing red light cameras
KC Community News, KS -
Sep 18, 2008
The city has recently teamed with
American Traffic Solutions
to complete the study in its second attempt to have red light cameras installed and made
...


Einstein is the product of U.S. congressional and presidential actions of the early 2000s including the E-Government Act of 2002 which sought to improve U.S. government services on the Internet. Originating at the National Institute of Standards and Technology and subsequently moved to the General Services Administration, FedCirc was one of four watch centers that were protecting federal information technology[6] when the act designated it the primary incident response center.[7] With FedCirc at its core, US-CERT formed in 2003 as a partnership between the newly created DHS and the CERT Coordination Center which is funded at Carnegie Mellon University by the U.S. Department of Defense.[6] US-CERT delivered Einstein to meet statutory and administrative requirements that DHS help protect federal computer networks and the delivery of essential government services.[1]
Einstein's mandate originated in the Homeland Security Act and the Federal Information Security Management Act, both in 2002, and the presidential directive named Homeland Security Presidential Directive (HSPD) 7[1] which was issued on December 17, 2003.[8] On November 20, 2007, "in accordance with" an Office of Management and Budget (OMB) memo,[9] Einstein version 2 was required for all federal agencies, except "not to include" the Department of Defense and United States Intelligence Community agencies in the executive branch.[10]
US Cybersecurity Is Weak, GAO Says
MSNBC -
Sep 16, 2008
Five years after the Homeland Security Dept. took charge of the team as a critical safeguard against threats to national security, US-CERT "still does not ...
CISO Perspectives: The Einstein Program
GCN.com, DC -
Sep 12, 2008
The Einstein Program, managed by Homeland Security Department's National Preparedness and Policy Directorate, will capture certain segments of federal ...
Polygraph like machines to "spot terrorists" by scanning general public for anxiety

Not the mind probe again, officer? My ass hurts
Anxiety-detecting machines could spot terrorists
USA Today -
9 hours ago
Unlike a lie-detector test that wires subjects to sensors as they answer questions, the "Future Attribute Screening Technology" (FAST) scans people as they ...
US Homeland Security To Utilize Physiological Screeners To ...
AHN