Telegraph.co.uk, United Kingdom -
15 hours ago
The world's biggest atom smasher, the Large Hadron Collider (LHC), has been badly damaged and will be out of commission for at least two months, ...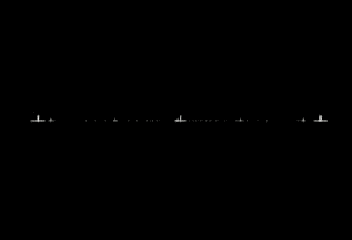 LHC glitch: Giant particle smasher malfunctions while probing ...
Did the group spearheading the
world's biggest physics experiment
just not want to spoil the party?
Within hours of its launch, the
Large Hadron Collider
malfunctioned, its operator has admitted — a week after powerful particle accelerator was turned on, the
Associated Press is reporting
.
A
30-ton transformer that cools part of the particle smasher broke
on Sept. 11 after scientists sent a counter-clockwise beam around the 17-mile tunnel beneath the Swiss-French border, raising temperatures in the ring to 4.5 Kelvin (-451.57 Fahrenheit). The first, clockwise beam had been sent around the tunnel the day before, when the LHC was turned on.
The European Organization for Nuclear Research has replaced the transformer and cooled the underground ring back down to near zero on the Kelvin scale, its optimal temperature for research, according to
AP
. " The LHC is on course for [its] first collisions in a matter of weeks,"
CERN said in a statement
.
Helium leak forces two-month shutdown at LHC
CNET News, CA -
9 hours ago
The world's largest particle collider has been shut down for at least two months due to a large helium leak stemming from an incident Friday, officials said ...


LHC Shuts Down After Magnets Fail
Techtree.com, India -
Sep 19, 2008
The Large Hadron Collider (LHC), after a launch that made us all heave a sigh of relief, is now offline, thanks to a failed magnet. ...
CERN delays atom-smashing over magnet fault
Times Online, UK -
Sep 19, 2008
Plans for the Large Hadron Collider (LHC) to start smashing its first particles next week have been derailed after it developed a significant fault today. ...
Electrical fault halts "Big Bang" machine
Swissinfo, Switzerland -
Sep 19, 2008
The Large Hadron Collider (LHC), the world's most powerful particle accelerator, was temporarily shut down earlier this week. Scientists at the European ...


LHC shut down by transformer
VNUNet.com, UK -
Sep 19, 2008
Researchers at Cern have confirmed that the Large Hadron Collider (LHC) managed only a few hours of operations before being shut down. ...
Hackers claim there'sa black hole in

Times Online, UK -

Sep 13, 2008

Hackers have broken into one of the computer networks of the Large Hadron Collider (LHC). A group calling itself the Greek Security Team left a rogue ...