R.I.P.
http://www.cyberspaceorbit.com/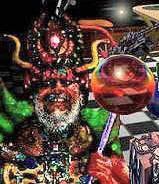 There's a thread on GLP saying Kent has passed away.
Page
1
,
2
,
3
,
4
,
5
I felt my Heart throbbing really bad over the weekend and thought I was having another Heart Attack too.
I will miss Emperors Kenton's wisdom, i's truly a sad day around the world.
He is the main Inspiration to my website and will be deeply missed as a colleague
in Sluething. His website was one of the first sites I found as a Light to the World

I wonder if there is some kind of answer to point the finger at that made the Fireballs explode over the skies above me lastweek, Earthquake in my state, the pope at the UN, Goro Brown announcing the NWO, Kent heartquake, and almost my fourth heart attack too.

RADIORBIT LISTEN 04-14-08
Kent Steadman
. ORBIT: SNARING GOD. Aerial view of CERN near Geneva in Switzerland showing the path of the tunnel for the LHC
...
www.cyberspaceorbit.com/ - 50k
-
Cached - Similar pages - Note this
===============================================================