San Francisco Chronicle, USA -
Feb 3, 2008
The people must not allow the president to use the war on terrorism to rule by fear instead of by law. Lewis Seiler is the president of Voice of the ...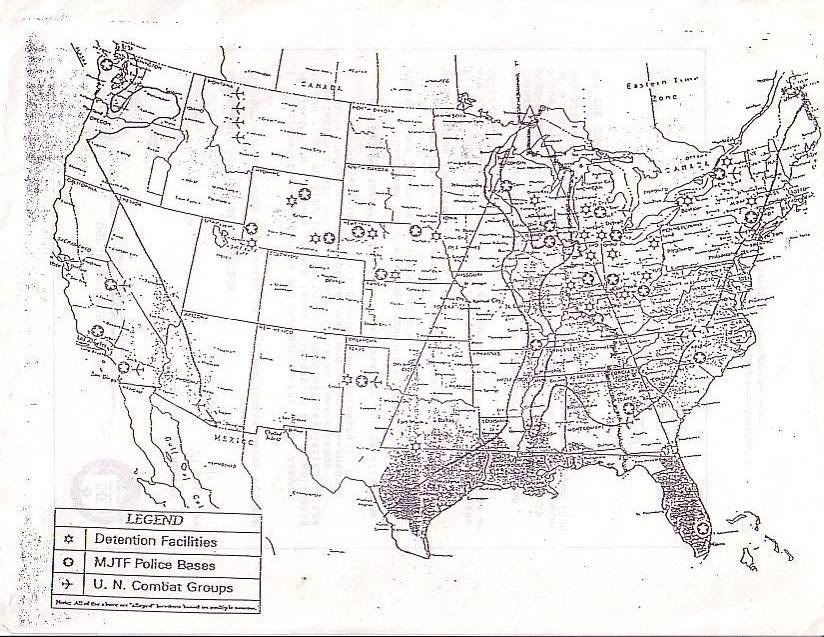 Canadian troops to train at Va. Base
Daily Press, VA -
Feb 22, 2008
BLACKSTONE - About 300 soldiers from the Canadian Army Reserve will join troops from Virginia, New Hampshire and North Carolina today for a training ...






G4 TV

'English of the Dead' Coming

G4 TV, CA -

Feb 8, 2008

I am praying--seriously, I'm on my knees right now before my altar to Baphomet--that the franchise expands into other languages. I can't wait to brush up on ...
'Nat'-ural Philosophy: Hail SATANford Hail
Stanford Daily, CA -
Feb 22, 2008
Our pentagram necklaces, with the goat-god Baphomet embossed upon them, are a symbol to the world that we mean business. And our dyed black hair is a portal ...



The Horror Geek Speaks: Nightbreed
IGN, CA -
Feb 20, 2008
... and becomes one of the Nightbreed, the last of an ancient race of seemingly undead shape-shifters hiding from man and worshipping the god Baphomet. ...


An Assessment of US ICE's Fugitive Operations Teams
...
In its Strategic Plan,
Endgame
, dated June 2003, the Office of Detention and Removal
Operations indicated that the National Fugitive Operations Program's
...
Battles ahead for immigrant rights
Socialist Worker Online, IL -
Jan 29, 2008
"The DHS (Department of Homeland Security) is subjecting immigrant and refugee communities to a deliberate and distinct form of 'collective punishment,' ...
Immigration advocates agree: It's up to us, now
Austin American-Statesman, TX -
Feb 2, 2008
Advocates lashed out, too, at the US Department of Homeland Security's current emphasis on immigration enforcement and its goal, dubbed Operation End Game, ...
The NNIRR and Immigration Reform: Time for a Clear Alternative
Monthly Review, VA -
Jan 27, 2008
Under the guise of
homeland security
, the infrastructure needed to administer a national guest-worker program is already being assembled -- the southern
...
"Today, somewhere in the DC metropolitan area, the military is conducting a... Top Secret and compartmented [exercise of] the military's extra-legal [response to] weapons of mass destruction," writes
William Arkin
, on his extremely awesome new blog,
Early Warning
. "It allows for emergency military operations in the United States without civilian supervision or control."
A spokesman at the Joint Force Headquarters-National Capital Region (JFHQ-NCR) confirmed the existence of Granite Shadow to me yesterday, but all he would say is that Granite Shadow is the unclassified name for a classified plan.

That classified plan, I believe, after extensive research and after making a couple of assumptions, is CONPLAN 0400, formally titled Counter-Proliferation of Weapons of Mass Destruction. [It's] a long-standing contingency plan of the Chairman of the Joint Chiefs of Staff (CJCS) that... lays out national policy and priorities for dealing with WMD threats in peacetime and crisis -- from far away offensive strikes and special operations against foreign WMD infrastructure and capabilities, to missile defenses and "consequence management" at home if offensive efforts fail...

U.S. Northern Command (NORTHCOM), the military's new homeland security command, is preparing its draft version of CONPLAN 0400 for military operations in the United States, and the resulting Granite Shadow plan... include[s] deployment of "special mission units" (the so-called Delta Force, SEAL teams, Rangers, and other special units of Joint Special Operations Command) in Washington, DC and other domestic hot spots...

Further, Granite Shadow posits domestic military operations, including intelligence collection and surveillance, unique rules of engagement regarding the use of lethal force, the use of experimental non-lethal weapons, and federal and military control of incident locations that are highly controversial and might border on the illegal.





FBI denies claims about InfraGard
United Press International -
Feb 20, 2008
20 (UPI) -- A top FBI official in Washington is refuting claims that the agency has given permission to InfraGard members to shoot to kill in the event of ...


InfraGard: An Unhealthy Government Alliance
Lew Rockwell, CA -
Feb 22, 2008
After September 11, 2001, when the general population replaced their rationality with fear, this organization, called InfraGard, continued growing, ...

=============================================================================