SPIRAL UFO IN CHINA SAME AS NORWAY
and
Incredible Video of Huge Pyramid UFO Over Moscow

2009-12-09
Also see "Incredible Video of Huge Pyramid UFO Over Moscow" On the morning of Dec. 9, 2009 there was an amazing "spiral UFO" seen in Norway (see "Videos of Bizarre 'Star Gate' Light Over Norway: Spiral UFO"). We found a video (below) of a virtually identical incident in China. We also found a fascinating document (pdf) from the infamous Foreign Technology Division (DoD)with the enticing title "First UFO Incident For Our Country," authored by Long Ruyi (translated to English by Randy Dorsey), stamped October 7, 1983. Source: http://www.dod.mil/pubs/foi/ufo/ADA133326_UFO.pdf The document's subtitle is "UFO incident causes sensation throughout half of China." On page 1 of the document, it's written that "According to the Chinese Association for UFO Research, such a huge spiral UFO has occurred at least three times in the last four years over northwest China. During the inquiry into these matters, three viewpoints have been formed: 'the metor theory', 'the aircraft theory', and 'the flying saucer theory'." (Emphasis added) Note, Dec. 10, 2009: The Wall Street Journal reported that "Russia admitted Thursday to another failed test of its much-touted Bulava intercontinental missile, after unusual lights were spotted from Norway across the border from the launch site." ... (Question: Why did Moscow initially deny that this was their missile?)


- latest update 11 December 2009
Spiral light over Norway – the 'star' that heralds Maitreya's emergence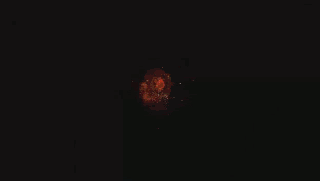 The enormous, spiral light with its glowing centre, seen over Norway on 9 December 2009, has excited and baffled thousands of Norwegians including astronomical experts. What does it mean?
On 12 December 2008 Share International Foundation announced that a large, bright 'star'-like object would soon be seen in the sky. It is a sign heralding the imminent appearance of Maitreya, the World Teacher, on His first television interview, which will take place in the USA.
The 'star' is really one of four enormous spacecraft placed around the world. Since December 2008 numerous sightings of the 'star' have been reported on YouTube and television news programmes. Share International magazine has received hundreds of photographs showing the 'star' in a variety of stunning colours and shapes.
The huge spiral manifestation over Norway is an extension of the work of these spacecraft and is irrefutable evidence of their reality. Our information is that further such manifestations are planned for the near future.
The 'Star' Sign – new Share International video, now on YouTube
Share International has produced a 10 minute film called The 'Star' Sign, which is now available on YouTube website, presenting the extraordinary phenomenon of the 'star' heralding Maitreya's emergence. Since Benjamin Creme's first announcement in December 2008, Share International has received hundreds of photographs of the 'star' from all over the world, and witnesses have independently posted on YouTube dozens of videos of the 'star' from different countries with much debate as to its meaning and purpose.
The new film contains vivid photographs, video footage and media reports from Brazil, Colombia, Sky News, and a clip from a Benjamin Creme lecture. Viewers can see how the 'star' moves, changes shape and emits rays of brilliant colours. It is, of course, according to Benjamin Creme's Master, not a star per se, but one of four gigantic spacecraft, positioned so that one is visible from any part of the globe, an awesome sign to the world that an extraordinary event is about to happen – the emergence of Maitreya into public view.
Take part in this extraordinary event by looking for the 'star'. If you photograph or film it, please report it to the media or Share International magazine and help create an open media debate about its meaning and purpose.

See 'The 'Star' Sign' at: www.youtube.com/watch?v=yuuMOvy1KNE
The star that heralds Maitreya's emergence
"In the very near future, people everywhere will have the opportunity to witness an extraordinary and significant sign, the like of which has been manifested only once before, at the birth of Jesus. Then, according to Christian teaching, a star appeared in the heavens and led three wise men from the East to the birthplace of Jesus. Soon, once again, a star-like luminary of brilliant power will be seen around the world." (Benjamin Creme's Master, 'Maitreya's first interview', SI Jan/Feb 2009)
On 12 December 2008 Share International distributed a news release announcing that in the very near future a large, bright star would appear in the sky visible throughout the world, night and day, heralding the imminent appearance of Maitreya in His first interview on a major US television programme. Since early January 2009 sightings of the star have been reported all over the world and hundreds of sightings have been sent to Share International. We include a selection of the latest reports from the media, Share International readers, and sightings from YouTube. All are genuine sightings confirmed by Benjamin Creme's Master to be the 'star'.
How to spot the 'star'
"It behaves in a way no other celestial object does." — Benjamin Creme

The 'star'
• resides in our Earth's atmosphere
• can move, spin, pulsate and blink
• can change size and shape (eg round, diamond, hexagonal)
• can change position in the sky
• can get closer, and recede, at speed
• is very bright and sometimes the only star visible
• can radiate bright colours, often in quick succession
• has been sighted day and night
• can respond to thought: has been known to appear and move when asked
• several witnesses have even seen all four 'stars' together
• is seen all over the world.

Note: Benjamin Creme explains that the 'star' regularly recharges its energy from the sun and is not always visible. Also note that in cities high-rise buildings can obscure sightings of the 'star', so keep watching.
A UFO has circled the Kremlin – well, that's if you believe a short clip which has soared to the top of YouTube Russia's most viewed videos.
The film, apparently shot from a passing car, has become a sensation.
Another YouTube clip shot in daytime shows a grey object in the sky near Red Square.
However, skeptics say that if the images were for real, the public would have reported the sightings to police – who have made no comment on the issue.
Timaruvians may soon get a chance to see the large, star-like object in the sky that has excited believers and astronomical experts around the world.
The enormous spiral light with its glowing centre was seen over Norway on December 9.
The Share International Foundation said the sighting was a sign that Maitreya, the World Teacher, would soon appear in his first television interview, which will take place in the United States.
However, Defence Ministry officials in Moscow admitted it was the exploding trail of Russia's latest intercontinental ballistic missile, which had gone up in smoke.
The foundation's South Island spokeswoman, Val Parker, a former Timaruvian, said "there are two versions – believe what you like".
The foundation says the "star" is one of four enormous spacecraft placed around the Earth. Since last December many sightings have been reported on YouTube and television news.
In New Zealand, there have been three sightings, with photographs to document them. The first was in the upper North Island on February 17, which was followed by sightings in Cambridge and Auckland in April.
South Canterbury's Transmission Meditation said the best way to see the star was by facing the west at sunset, taking a photo and studying it closely.
A spokesperson said "there's going to be a World Teacher come forward and he's going to suggest how we might do things better".
In a sense, all science starts as science fiction -- in ideas that don't yet have the substance of fact. "What if?" is where both begin, and they move on through the culture in tandem in a mutually encouraging way.
In his bouncy new series
"Sci-Fi Science: Physics of the Impossible,"
premiering tonight on the Science Channel, self-described "theoretical physicist and science-fiction fan"
Michio Kaku
seeks to construct scientifically plausible if not currently practicable models for some of the cornerstones of speculative fiction, from making a light saber to traveling at warp speed to working out how to blow up the world. Taking off from his 2008
bestseller
, "Physics of the Impossible: A Scientific Exploration of the World of Phasers, Force Fields, Teleportation, and Time Travel," it's a show for those of us who can't necessarily do the math but can grasp the metaphors.
You might not understand, for instance, what it means to say (as Wikipedia does) that string field theory -- which Kaku co-formulated -- works "by finding a collection of vertices for joining and splitting strings, as well as string propagators, that give a Feynman diagram-like expansion for string scattering amplitudes." (I know what all those words mean individually but not in that order.)
But it isn't hard to picture the universe as made up of vibrations, because we all vibrate or have cellphones that do; or to picture parallel worlds, because we all dream; or to grasp the fundamentals of teleportation, because we have all seen "Star Trek"; or hyperspace, because we know about freeways; or wormholes, because we've played Chutes and Ladders.
Just so -- and in a sort of quantum way, one might say -- the show is at once fanciful and serious, with the science both fundamental to and incidental to the adventure.
Kaku seasons his narration with references to "Star Wars," "Stargate" and Philip Pullman's
"His Dark Materials"
and couches his investigations in pop-cultural terms so that the question of parallel worlds raises the possibility of Elvis being alive somewhere (and doing his laundry somewhere very much like here, helped by Kaku).
He travels to a body shop to observe a plasma cutter as he works out how to build a light saber -- lasers won't do it -- and a glass blower to model a bridge between this universe and another. Illustrative animations and various video gimmicks keep the issues clear, or clearer than they might be otherwise.
With his swept-back gray hair and sage mien, Kaku is a sort of dashing geek hero, a Carl Sagan for the Comic-Con generation, a handsome Yoda. A writer of both popular and technical science often called upon to comment
when science becomes news
, he is clearly the man for this (self-created) job, having also built his own particle accelerator -- an atom smasher -- for his high school science fair. (I think mine was "How Ice Becomes Steam," and I believe heat was involved.)
When he has worked out a model to his satisfaction, he presents it to a few "science-fiction fans," who tend remarkably to fit the stereotypes, to get their OK. As if he wouldn't -- a famous scientist with actual plans for a light saber. (I mean, talk about validation.) The physics are sound, according to the latest models, but the execution belongs to some future age when you can get the parts, not to mention the funding.
Iranian President Mahmoud Ahmadinejad claims the United States is attempting to thwart the return of mankind's savior, according to reports from Al Arabiya, a television news station based in Dubai.
Ahmadinejad reportedly claims he has documented evidence that the U.S. is blocking the return of Mahdi, the Imam believed by Muslims to be the savior.
"We have documented proof that they believe that a descendant of the prophet of Islam will raise in these parts and he will dry the roots of all injustice in the world," Ahmadinejad said during a speech on Monday, according to Al Arabiya.
"They have devised all these plans to prevent the coming of the Hidden Imam because they know that the Iranian nation is the one that will prepare the grounds for his coming and will be the supporters of his rule," Ahmadinejad was quoted as saying.
Ahmadinejad continued the rant by claiming there have been plots by both the West as well as countries in the East to wipe out his country, according to Iranian news Web site Tabak.
"They have planned to annihilate Iran. This is why all policymakers and analysts believe Iran is the true winner in the Middle East," Ahmadinejad was quoted as saying by the site. He also alleged that foreign nations seek to control Iran's oil and natural resources.
"In Afghanistan, they are caught like an animal in a quagmire. But instead of pulling their troops out to save themselves, they are deploying more soldiers. Even if they stay in Afghanistan for another 50 years they will be forced to leave with disgrace — because this is a historical experience," Ahmadinejad reportedly said.
"They know themselves that they need Iran in the Middle East, but because of their arrogance they do not want to accept this reality. They are nothing without the Iranian nation and all their rhetoric is because they don't want to appear weak."
Click here for more from Al Arabiya.