NWO Conspiracy is to have an alien, with no loyality, that would command Foriegn Troops stationed in the U.S. and Enforce World Government Law
---
REDS: RUSSIA SEES CHINESE PARTY AS TEMPLATE FOR GOVERNING...
Soros warns on US economy, says World needs Global regulation
This secret map here, stencilled for added clandestinity, shows another option: a world where expanded spheres of influence have been replaced by total interdependence, with national armies policing places far away from home. Only in North America are the
'peacekeeping' armies
clearly labelled:
Canada would be policed by Mongolian, German and Russian troops.
The Irish army would be stationed in the Pacific states of the US.
The Midwest would be patrolled by the Belgian army.
The Russians would police the South of the US
Colombian and Venezuelan troops would patrol the Northeast of the US.
Mongolian troops would be stationed in Mexico.
In turn, US troops would be stationed in Regions 12 (Australia), 32 (Uruguay, Argentina), 55 (Yugoslavia, Greece, Albania, Roumania (sic) and Bulgaria), 58 (Austria, Hungary, Czechoslovakia), 75 (India, Nepal, Bhutan, Tibet and East Pakistan (now Bangladesh)), and 85 (the Kazakh, Turkmen, Uzbegh, Tadzhik and Kirghiz Soviet Repulblics).
There's a bit of explanation on how this would work, under the title: WORLD GOVERNMENT PLAN – ALIENS TO POLICE U. S. A.
This map, adopted in 1952 in London by the World Association of Parlementarians for World Government, shows what alien troops would occupy and police the six regions into which the United States and Canada would be divided.
The ruling body or World Parliament would consist only of appointed members. It would reflect population-strengths; so Asia would dominate it.
There would be a World Director, 8 zone directors and 51 regional directors. None of the zone or regional directors would ever serve in their own countries.

So an alien
(i.e. a non-national, not an

actual extraterrestrial, ed.) would command troops stationed in the U.S. and through them enforce World Government Law, and prevent Americans from "sheltering behind national allegiance".
On the side of the map, a note further explains:
This is the world troop map. Don't let it scare you. It is presented here to show that the planning has been extensive, and of long-standing, to place the U.S.A. under a world army-police system. By stopping the funding to the United Nations and cancelling the "United Nations Participation Act of 1945 (and amendments) we could literally "pull the plug" on the whole world government apparatus. Public law 87-297 should also be repealed which is the cause of our bases being closed and our armed forces being merged with the Russian and Chinese armies.
It's a bit puzzling that a plot so sinister, the planning for which has been so extensive, could be stopped simply by repealing a few laws, and by ending US funding of the UN. Another
weakness of the conspiracy theory
is that there doesn't seem to be or ever have been a World Association of Parliamentarians for World Government. But the
Pugwash Movement
, mentioned in the first text box, does seem to exist, and does seem to be concerned with worldwide disarmament; their
website
does not mention the arrest, trial and execution of anyone resisting disarmament. But then they wouldn't be that stupid, would they?
Join in NOW and help Capture Obama and the renegade Cong. Defeat the Union Troops and other allies of the former President and help safeguard

American Freedom

.
http://www.usofearth.com/2011-obamas-coup-fails.php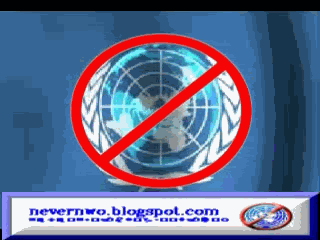 neverknwo
I
t is the year 2011. The United States has become saturated with suspicion and unrest. Since early 2010,

President Barack Obama

,

President Felipe Calderon

of

Mexico

, and Prime Minister Stephan Harper of Canada have been conducting private meetings with each other and various political heads of the U.N. None of the meetings are open to the media, let alone the public.
Americans, thoroughly disgusted with the socialistic programs that have been thrust upon them over the last few years, vote out seventeen of the nineteen Democrats in the Senate and 178 in Congress that were up for reelection.
The secrecy of the President became an issue tacked onto the political platforms of candidates running for the Senate and Congress in the November 2010 elections. Americans, thoroughly disgusted with the socialistic programs that have been thrust upon them over the last few years, vote out seventeen of the nineteen Democrats in the Senate and 178 in Congress that were up for reelection. When asked for his opinion on this monumental power shift in favor of liberty-minded Republicans during the November elections, President Obama is quoted as saying the elections were "ultimately inconsequential;" he allowed the cryptic statement to stand alone and said nothing more on the subject until January's swearing-in ceremony.
In January 2011, two days prior to the swearing-in of the new Senators and
Congressmen
,
President Obama
holds an emergency conference that interrupts the regular broadcasting of every station in the United States, and is replayed on major news networks throughout the day. The news is horrifying, and the ramifications of what the president has said have a numbing effect on the public.
Private Ownership of firearms has been outlawed, and Obama has promised a new era of equality and peace. Unfortunately for Obama, Americans would not act like the sheep he had taken them for.

Revolution

begins.
Americans re-tell the speech to each other, repeating Obama's flowery language and tired cliches. The swearing-in ceremonies are suspended indefinitely, and the current Congress is to remain in place until this "historic transition" is completed. The United States is a creation of "racists and warmongers," Obama says to a stunned America, and is to be replaced by the
North American Union
. In the course of this very broadcast, Obama, with two simple pen strokes, signs the "treaties" into law. One dissolves the United States and its Constitution, and the other disarms what is left of the gun-owning United States citizenry, as part and parcel of a
United Nations
Treaty to ban all firearms, which had already been signed into law by over 40 nations.
Private ownership of firearms has been outlawed, and Obama promises a new era of equality and peace. Unfortunately for Obama, Americans will not act like the sheep he has taken them for. Revolution begins. Over 20 million armed American citizens begin seizing local and
federal government buildings
and officials.
The Congress of Rejected and Neglected Youth (C.O.R.N.Y.) controls

three counties

near Washington D.C., with reports of having at least 60,000 loyalists for Obama.
Chaos ensues throughout the nation! The Second
American Revolution
is in full swing by February of 2011, with lists posted by patriots, county by county, naming dozens of government employees and the bounties that can be fetched by their capture. After 7 weeks of fighting in every state, and with the refusal of most United States military branches to obey orders to fire upon American citizens, Obama's forces are slowly whittled away. The remnants of the Obama loyalists retreat to
Virginia
. After tens of thousands of their troops are killed, The International Service Union Empire (I.S.U.E.) has just 40,000 left, but still controls three full counties in the name of
former President Barack Hussein Obama
... Or so they think. The Congress of Rejected and Neglected Youth (C.O.R.N.Y.) controls three counties near Washington D.C., with reports of having at least 60,000 loyalists for Obama.
The
Federal Reserve
has two counties under control. The Cong, also un-affectionately known by patriots as the American Politboro, consists of former Democratic Congressional Leaders and control two counties. The Americorp
Civil Defense Forces
control four counties. A group of Obama loyalists, mostly comprised of members of the Black Tigers and the Nation of Malsi, have a grip on 3 more counties. Patriot revolution is exploding in every county with a rage unseen since the first American Revolution. Patriots from all over the United States are closing in on them.
With the
Joint Chiefs of Staff
guaranteeing the nationwide
free elections
60 days after Obama's capture, it seems America's Second Revolution is nearly at an end.
Play 2011 Obama's Coup Fails Now and Help Safeguard America's Future.
Obama's Coup Fails
The Previous Game Started 00:01:06 ago.

Join In
2011 Obama's Coup Fails is an action packed, satire-filled
war game
that takes place in the not-so-distant future. Right after the November 2010 election, to be precise. It has been said that America would never be destroyed by a foreign power. It does seem our biggest enemies are not from outside our borders. Could the scenario described above ever really happen? If current events keep transpiring as they are, then 2011 Obama's Coup may in fact become a dark chapter in American History. Stay informed and visit the
United States of Earth Blog
daily for the real facts taking place from the currently free media. Reality is far more scary and ominous than fiction.
As our enemies have found we can reason like men, so now let us show them we can fight like men also.

--

Thomas Jefferson
Let us Pray that there never is a real Second American Revolution. If that day ever does come, Well then lock and load my fellow Americans. Never give up the
right to bear arms
. The
2nd Amendment
is the enforcement clause of the
Bill of Rights
and the Constitution. We are Americans and we shall not go quietly into the night.
Obamanation to Cede US Sovereignty to UN
http://www.youtube.com/user/NOLINKNEWS
Updated with video and Links: Monckton Speaks to Over 700 at Minnesota Free Market Institute Event

October 16th, 2009 by Adam Axvig

Last night, climate skeptic Lord Christopher Monckton spoke to an audience of over 700 at Bethel University in St. Paul. The event also featured the national premiere of a new documentary from the Cascade Policy Institute titled "Climate Chains." The event was an enormous success. Thank you for all who came!

Here is an excerpt from his speech:

Here is why the truth matters. It was all very well for jesting Pilate to ask that question and then not to tarry for an answer. But that question that he asked, "what is the truth?" is the question which underlies every question and in the end it is the only question that really matters. When you ask that question what you are really asking is "what is the truth about the matter?" And we are now going to see why it matters morally, socially, and politically, as well as economically and scientifically. That the truth, the whole truth and nothing but the truth should inform public policy on this question.




Kenyan Born Obama Above Top Secret News
ATS News With Johnny Anonymous
EDITION ONE:

October 18

, 2009 CORRECTION
AboveTopSecret.com
enters the video news arena with our "anchorman of anchormen," Johnny Anonymous. At long last, the inaugural edition of
"ATS News with Johnny Anonymous,"
a video retrospective of important and popular AboveTopSecret.com topics, compiled in a network news-style format. Our first edition kicks off with coverage of the 2004 "Kenyan-Born Obama" topic that received international attention, the American Police Force in Montana, news of the
Large Hadron Collider
, and much more. Johnny's delivery combines a sober delivery of the often intensely provocative topics seen on ATS, while injecting some much-needed humor at just the right moment.
These video news shows will be regular productions from AboveTopSecret.com, with an average of six to seven new shows every month. We'll be featuring all the important threads from ATS with exclusive interviews with newsmakers, comments from our members, special edition shows, and the occasional surprise or two.
This email provides a corrected link because of a code-error in our regular email newsletter.
"If it's not at AboveTopSecret.com, then it probably doesn't matter."
- Johnny Anonymous
Kenyan-born Obama all set for US Senate
http://web.archive.org/web/2004062714...

Law Reference:
http://www.state.gov/documents/organi...

AP Article:
http://thepostnemail.wordpress.com/20...

Music used in the video was written, recorded and produced by RantForAmerica. All images and content are produced 100% by RantForAmerica. This video can be downloaded and freely distributed by anyone as long as it is left in its full format.

I am so tired of hearing from liberals who cant seem to see the facts, or refuse to I should say.
People seem to think that the law that is on the books NOW is what applies to mr obama, it does not, the law that was in force when he was born is what matters.
Do you even know what the law was at the time your messiah was born? The LAW then is what mattered, and it was in effect from Dec 24, 1952 until Nov 13, 1986

Here is what that law means, according the federal law at the time (which is what is applicable to barry)
If you have 2 parents that are American citizens, then you are an American citizen at birth no matter the birth place
But if you have only one parent who is an American citizen (which is what is applicable to barry) then the parent who is the citizen has to have at least 10 years residency in the USA, 5 or those years have to be after the age of 14.
Barry's mother was 18 when he was born,she would have to had been 19 when barry was born in order for him to be natural born and eligible to be president.
Oh that is just a small technicality, it doesn't really matter, YES IT DOES THE LAW IS THE LAW, it was the law and it applied to mr soetoro, aka dunham, aka obama, aka giggles or whatever the his real name is, wno one knows, we can only go by what that lying fraud claims, he sealed all of his records, all of them. Hmm I wonder why he does not want anyone to see his college records? Could it be that he went to school as a foreign student here? Could it?
HE IS A FRAUD, plain and simple.

Download the info as soon as you get to it, as I am sure that barrys handlers will have this evidence destroyed asap.
Fellow patriots, I am unsure why so many of his supporters refuse to accept the fact that this man is an imposter and that he is a direct threat to everything this country and the constitution stand for. He is a threat to everything our brave men and women have fought and dies for. He is a treading on everything our forefathers bled and died to put in place to protect us. He is shredding the constitution, making a mockery of the legal system, and laughing at us, all of us. You think he and his cronies are only laughing behind closed doors at the birthers? At his opposition? NO, he is laughing the hardest at all of the idiotic blind sheeple that cant see the forest for the trees.

People have been convicted of murder and sentenced to death with less evidence than is screaming out against this fraud.

People, democrat. Republican. Independent, we need to get past our political views long enough to expose this fraud.
Think about it, if we show what is true about obama, there will most likely be another election, then you can come out strong, vote for a liberal and get another democrat president, one that is legal,.
I have no problem with a democratic president who is eligible to sit in the white house.

We are witnessing such horrific acts against the constitution and more importantly, against us, the American people.
Stop, stop looking the other way. The evidence is there, you just need to look.
Obama Nation for a One World Government
Fox News Hannity Show with Dick Morris explains how the United States signed its economic soverignty over to the IMF at the G20 summit,how healthcare obamacare is part of the plan & how President Barack Obama is for a New world order government ..He goes on to say that we will become a global entity like the european union & how the Declaration of Independence will be repealed
http://www.youtube.com/watch?v=SMfZZNXE4ek
3
10
2009
This is the draft of the Copenhagen Climate Change Treaty currently out of the United Nations Framework Convention on Climate Change working group dated September 15th.
Thanks to Alan MacRae for providing it to me. To get an idea of the kinds of things being proposed, I provide it here with some excerpts below. Readers that wish to highlight some other excerpts should do so in comments.
Page 62:
33. Each Party's national schedule shall include:
(a) A long-term national greenhouse gas emissions limitation or reduction pathway;
(b) A country-driven nationally appropriate mitigation strategy, differentiated in terms of the ambition, timing and scope of its mitigation commitments or actions, which could be, inter alia, project-based, sectoral or economy-wide.
(c) Each Party's nationally appropriate mitigation strategy shall include:
(i) Except for the least developed countries and small island developing States,
quantified emissions limitation or reduction commitments for 2020, consistent
with its long-term national greenhouse gas emissions limitations or reduction
pathway, subject to regular review; and
(ii) Measurable, reportable and verifiable mitigation policies and measures to meet its quantified emissions limitation or reduction commitments for 2020, as appropriate, and to support its national greenhouse gas emissions limitations or reduction pathway, subject to regular review.
34. All countries prepare low emission development strategies. Note that further paragraphs would be required to describe in more detail their function and relationship to the national schedules described above and a potential facilitative/matching platform.
35. All Parties shall develop and regularly update and submit information relating to the implementation of their nationally appropriate mitigation strategies. Such information shall be reviewed and verified according to agreed rules and guidelines.
36. All Parties, except for the least developed countries and small island developing States, shall develop and regularly update and submit a national inventory of anthropogenic emissions by sources and removals by sinks of all gases not controlled by the Montreal Protocol.
37. National inventories shall be:
(a) Undertaken in accordance with the latest agreed Intergovernmental Panel on Climate Change Guidelines for National Greenhouse Gas Inventories; and
(b) Submitted, reviewed and verified according to agreed frequencies, rules and guidelines.
===
Page 122, Item 17 is quite troubling.

15. [Developed country Parties [shall][should] provide support to developing country Parties, particularly those specified in Articles 4.8 and 4.9 of the Convention, in order to allow developing country Parties to address issues related to social and environmental development, economic diversification, risk assessment, modelling and insurance to prevent the adverse effects of the spillover effects.] Alternative to paragraph 15:
[In the implementation of paragraphs 11 (c)11 and 11 (d)12 above (159.1 and 159.2 in FCCC/AWGLCA/2009/INF.1) , through the provision of financial resources, including for access, development and transfer of technology, at agreed full incremental costs in accordance with Article 4.3 of the Convention;
Recognizing that there are ways and means to reduce or avoid such impacts through careful and informed selection of policies and measures, to evaluate the effectiveness of existing tools, and to consider new ones, in order to assist developing country Parties in addressing these impacts.]
16. [Adverse economic and social consequences of response measures [shall][should] be addressed by proper economic, social and environmental actions, including promoting and supporting economic diversification and the development and dissemination of win-win technologies in the affected countries, paying particular attention to the needs and concerns of the poorest and most vulnerable developing country Parties.]
Alternative to paragraph 16:
[Adverse economic and social consequences of response measures shall be addressed by various means, including but not limited to promoting, supporting and enabling economic diversification, funding, insurance and the development, transfer and dissemination of win-win technologies in the affected countries, such as cleaner fossil fuel technologies, gas flaring reduction, and carbon capture and storage technologies.]
17. [[Developed [and developing] countries] [Developed and developing country Parties] [All Parties] [shall] [should]:]
(a) Compensate for damage to the LDCs' economy and also compensate for lost opportunities, resources, lives, land and dignity, as many will become environmental refugees;
(b) Africa, in the context of environmental justice, should be equitably compensated for environmental, social and economic losses arising from the implementation of response measures.
T Lee Buyea - Editor in Chief
Fla.News Service, Miami, Fl. USA
============ ========= ========= ====
http://MyFlaNews.com/main.html
:http://MyFlaNews.com/main.html
This past June, President Obama created the Interagency Ocean Policy Task Force. The Task Force, led by the Chair of the Council on Environmental Quality (CEQ), was charged with developing a national policy and implementation strategy for conserving and managing the United States ocean territory and the Great Lakes. The policy will govern ocean and Great Lakes resource management and coordinate efforts among countless federal, state and local agencies.
Without recreational angler input, decisions made under this national oceans policy could be used to unnecessarily close saltwater and freshwater recreational fishing areas.
The Task Force was given 90 days to develop these basic recommendations, and 180 days to develop a comprehensive framework for coastal and marine spatial planning. The Task Force released its Interim Report on September 17, 2009. There is a 30-day public review and comment period.
The single most obvious flaw in the report is the omission of responsibly regulated recreational fishing as a key activity for the oceans and the Great Lakes. This is of concern to America's 60 million anglers, whose conservation, economic and social contributions should be recognized as a key component of the policy.
In addition, as a national policy document governing the oceans and Great Lakes, the report is skewed toward a preservationist policy of locking up public waters instead of one that promotes sustainable uses such as recreational fishing.
KeepAmericaFishing's Goal and Purpose for the Interagency Ocean Policy Task Force
The sportfishing community strongly supports healthy and abundant ocean, coastal and fishery resources which have a direct impact on sustaining vibrant local coastal communities. Sportfishing is an integral part of coastal economies throughout this nation and therefore should be included as a priority in any national ocean policy.
It is a long-standing policy of the federal government to allow public access to public lands and waters for recreational purposes consistent with sound conservation. This policy is reflected in the principles of our wildlife refuges, national forests, national parks and wilderness areas, and should be reflected in a national policy for the oceans and Great Lakes. The ability of recreational anglers to use public marine resources should be as strong as the ability of hunters and anglers to use public lands.
As with any good federal policy decision, discussions about measures that may restrict public access to public resources must involve an open public process, a solid scientific basis and specific guidelines on implementation and follow-up.
To send a letter to the White House Council on Environmental Quality and your Members of Congress urging the Task Force to include recreational fishing and boating in this national policy, click here. The deadline is approaching fast - SEND YOUR LETTER TODAY!
For more information on this issue, read the following articles:
The American Sportfishing Association (ASA), the sportfishing industry's trade association, is working to ensure that anglers' and boaters' voices are heard as marine and aquatic management plans are developed. You can help ASA in its efforts to minimize recreational fishing closures by donating to the Keep America Fishing Fund.
http://tinypic.com/r/9t1m4x/4

iRobot Unveils Morphing Blob Robot (w/ Video)

October 15th, 2009 by Lisa Zyga

The blob bot uses a jamming mechanism to change its shape and roll, enabling it to squeeze into small spaces. Credit: iRobot.

(PhysOrg.com) -- iRobot's latest robot is unique on many levels. The doughy blob moves by inflating and deflating - a new technique its developers call "jamming." As the researchers explain in the video below, the jamming mechanism enables the robot to transition from a liquid-like to a solid-like state.

iRobot Products at HSN - Helpful iRobot® Cleaning Robots for Your Home - Flex Pay Available! - www.HSN.com

Earlier this week, researchers from iRobot and the University of Chicago presented the new "blob bot" at the IEEE/RSJ International Conference on Intelligent Robots and Systems.

As a new kind of chemical robot (or chembot), the blob bot has stretchy silicone skin, which is composed of multiple cellular compartments that each contain a "jammable slurry." When some of these cells are unjammed, and an actuator in the center of the robot is inflated, the robot inflates in the areas of the unjammed cells. By controlling which cells are unjammed, the researchers can change the shape of the robot and make it roll in a specific direction.

The new robot is being funded by DARPA, which gave iRobot $3.3 million to work on the chembot last year. The goal is to build a robot that can squeeze through tiny openings smaller than its own dimensions, which could be valuable in a variety of missions. The video shows the robot from about one year ago, and since then the researchers have been working on adding sensors and connecting multiple blob bots together.

via: IEEE Spectrum
RED SCREEN EVENT within 2 weeks! - WARNING of Major attack on Israel and the US!
http://www.youtube.com/watch?v=tyH1INfhsg
Interesting. A high up in the prison system being informed to ensure the prison has adequate stocks of supplies to last weeks. An indication of a period when no supplies will be available. Imagine controlling hundreds of starving men. I would say this has some credibility.

The source warns of an attack on

Israel

and the US within the next two weeks, probably as a

false flag

to launch war on

Iran

, also warns that the

DOW Jones

would reach 10,000 again to give people a

false sense of security

and get them investing their money again, just before a major financial collapse!

Let us be your Eye On War to keep up to date with the latest developments in current and potential wars around the world: http://www.twitter. com/EyeOnWar
Small Asteroid Will Pass Between Earth And Moon Tonight (Sat.)
from Mitch Battros - Earth Changes Media
EARTH-DIRECTED ERUPTION


On Saturday, Oct. 17th, starting around 18:24 UT, a spotless active region in the sun's southern hemisphere erupted, hurling a faint coronal mass ejection (CME) in the general direction of Earth. SOHO's extreme UV telescope recorded this movie

of the blast. High-latitude sky watchers should

be alert

for auroras on Oct. 19th or 20th when the CME arrives

.