UFO sees Obama become President


http://edition.cnn.com/2009/POLITICS/01/20/obama.inauguration/index.html#cnnSTCVideo
They'll be here on October 31st! Or maybe even the 25th. But definitely by November 11th. Not necessarily this year though... Cuz if McCain wins, the truckers are gonna go on strike. But Obama is gonna win and it's gonna be wonderful. Oh... and 9/11 was an inside job. And the best thing is, it's gonna be live on television... not sure what channel yet. Maybe even streamed live over the
More..
internet.



COMMIE
NEWS NETWORKS VERY AGGRESSIVE PROPAGANDA CAMPAIGN TARGETING THE MENTALLY ILL
JUST LIKE LENIN DID TO ROUND UP EVERYONE WHO POSED A THREAT AND THROW THE THEM IN DETENTION CAMPS TO PROTECT SOCIETY FROM CRIMINALS...
CNN EVEN DISTORTED WHERE STEVIE WAS ARRESTED AT.
Obama's Plan for The Draft- MANDATORY SERVICE everyone 18-25
http://www.youtube.com/watch?v=HtDSwy...

ABC-Obama's Brownshirts Ready to "Take Orders" and "Do his Bidding"... scary
http://www.youtube.com/watch?v=Xw_A2V...

Obama's Nazi Youth Brigade
http://www.youtube.com/watch?v=yVjcRk...


HUFFINGTON POST- Georgia Congressman Warns Of Obama Dictatorship

http://www.huffingtonpost.com/2008/11...

WASHINGTON — A Republican congressman from Georgia said Monday he fears that President-elect Obama will establish a Gestapo-like security force to impose a Marxist dictatorship.

"It may sound a bit crazy and off base, but the thing is, he's the one who proposed this national security force," Rep. Paul Broun said of Obama in an interview Monday with The Associated Press. "I'm just trying to bring attention to the fact that we may _ may not, I hope not _ but we may have a problem with that type of philosophy of radical socialism or Marxism."

Broun cited a July speech by Obama that has circulated on the Internet in which the then-Democratic presidential candidate called for a civilian force to take some of the national security burden off the military.

"That's exactly what Hitler did in Nazi Germany and it's exactly what the Soviet Union did," Broun said. "When he's proposing to have a national security force that's answering to him, that is as strong as the U.S. military, he's showing me signs of being Marxist."

Obama's comments about a national security force came during a speech in Colorado in which he called for expanding the nation's foreign service.

"We cannot continue to rely only on our military in order to achieve the national security objectives that we've set," Obama said in July. "We've got to have a civilian national security force that's just as powerful, just as strong, just as well-funded."

The Obama transition team declined to comment on Broun's remarks. But spokesman Tommy Vietor said Obama was referring in the speech to a proposal for a civilian reserve corps that could handle postwar reconstruction efforts such as rebuilding infrastructure _ an idea endorsed by the Bush administration.

Broun said he believes Obama would move to ban gun ownership if he does build a national security force.

Obama has said he respects the Second Amendment right to bear arms and favors "common sense" gun laws. Gun rights advocates interpret that as meaning he'll at least enact curbs on ownership of assault weapons and concealed weapons. As an Illinois state lawmaker, Obama supported a ban on semiautomatic weapons and tighter restrictions on firearms generally.

"We can't be lulled into complacency," Broun said. "You have to remember that Adolf Hitler was elected in a democratic Germany. I'm not comparing him to Adolf Hitler. What I'm saying is there is the potential of going down that road."
by _Michael Gaddy_ (mailto:
michael.d.gaddy@gmail.com
)
by Michael Gaddy
A man is no less a slave because he is allowed to choose a new master once
in a term of years.
~ Lysander Spooner
Critical decisions, based purely on emotions, at the expense of reason, are
at the very least, dangerous in the extreme. The emotional hysteria involving
the coronation of our new president is frightening indeed and should be seen
by those who truly believe in the Bill of Rights, especially the Second
Amendment (2A), as a gathering storm. This type of intense worship and adulation
for a statist leader has not been witnessed since the 1930s in Europe.
The deck is stacked against liberty and personal freedom: the President is
_anti-gun_ (
http://www.guncite.com/guncontrolobama.html
) , the
Vice-President is _anti-gun_
(
http://www.learnaboutguns.com/2008/08/29/joe-bidens-anti-gun-rights-record/
) , the Speaker of the House of Representatives is _anti-gun_
(
http://www.ontheissues.org/CA/NancyPelosi. htm
) , the Senate Majority leader
is _anti-gun_ (
http://www.ontheissues.org/senate/harryreid.htm
) , the
Attorney General is _anti-gun_ (
http://www.buckeyefirearms.org/node/6269
) , as is
the majority of congress.
The group that claims it protects our 2A freedoms, the NRA, has compromised
citizens into a terribly weak position as concerns our 2A rights. A staunch
supporter of the NRA wrote the following when I confronted him with evidence
of support by NRA leadership for multiple infringements of the very freedoms
the NRA claims to defend.
"In your examples, I'm dubious that Baker and LaPierre really believed what
they were saying. Political BS, trying to keep the votes lined up. Doing
their own con-job efforts on Congressional neutrals."
How can anyone justify supporting an NRA leadership that lies? Can anyone be
sure whom else these leaders have lied to, and for what reason? Have they
also lied to their members about supporting 2A?
This same reader stated the NRA could not support Congressman Ron Paul (A+
GOA rating) for president because he did not have a chance at winning and
instead supported Senator John McCain who had an F- rating on 2A issues as rated
by _Gun Owners of America_ (
http://gunowners.org/
) . Is it not completely
obvious that the NRA cares more about being on the winning (republican) team
than it does about defending the 2A? Money sent to these traitors would be
better spent on ammo.
What should frighten everyone about the NRA is their _enthusiastic support
for a federal agency (BATFE)_ (
http://www.jpfo.org/pdf/nraletter.pdf
) , an
agency that perpetrated a raid on innocent men, women and children at Waco that
led to the deaths of over 75 members of that church, including 21 children,
and then _lied to Congress_
(
http://www.counterpunch.org/hornberger03042008.html
) about the particulars of that raid. The agency claimed the raid was
necessary to protect the well-being of the children the state eventually killed.
The BATFE has taught its agents to _perjure themselves_
(
http://www.atfabuse.com/atfabuse-1.html
) in court, has _declared a shoestring to be a machine
gun_ (
http://www.jpfo.org/common-sense/cs55.htm
) , and routinely _abuses
citizens in their homes_ (
http://www.atfabuse.com/atfabuse-15.html
) and businesses.
Republicans, don´t even start blaming the loss of freedoms on those "damn
liberals." You supported a candidate for president with a terrible record on
supporting the Bill of Rights, ignoring the only candidate (Ron Paul) who
stands for everything you claim to believe in. You continued in your support for a
criminal administration just because they called themselves "conservative"
and you could align yourself with a "winner." You supported mass murder in
Iraq and Afghanistan and the seizing of freedoms in this country in the name of
"security." Your support of this continuing madness led to the massive
emotional turnout for the Chi Town Hustler. If you are looking for sympathy, it
falls between shame and syphilis in the dictionary.
I believe there to be no political solution to the infringements on our
liberty by the tyrannical state. Money sent to organizations that basically pay
elected representatives to honor their oaths to the Constitution is money
wasted.
Now, for the scenario that will precede a rush to confiscate all weapons
presently in the hands of American citizens: history tells us that first a
madman, who has been previously diagnosed with mental problems, who is taking
legal, across the counter, mind-altering drugs, will enter a "gun-free zone" and
kill a large number of innocent people. The attack must take place in a
gun-free zone to enable the madman to kill as many as possible without
encountering anyone with the ability to stop him, otherwise the desired number of deaths
could not be obtained, and if someone were to be armed and shoot the madman,
other than an employee of the state, it would support private, individual
possession of firearms, exactly the opposite of the state´s desired effect.
Second, the firearm(s) will have been obtained through currently legal
channels. If the firearm were to be illegally obtained, or stolen, it would not
support the state´s case for shutting down legal sales.
Third, the perpetrator of this death and mayhem will promptly commit
suicide; this precludes any investigation into true motives or _possible
accomplices_ (
http://www.youtube.com/watch?v=eXDASDDrDkM&feature=related
) .
The MSM will then repeatedly show scenes of this crime in order to bring
about the most intense emotional response from Boobus. There will be weeping,
wailing and gnashing of teeth and demands for immediate action by the state.
Congress will immediately consider and pass _gun control legislation_
(
http://www.govtrack.us/congress/billtext.xpd?bill=h110-1022
) that has been
previously written and simply awaiting this event, claiming again this legislation is
absolutely necessary and will make us all safer.
It is my sincere hope the above never happens, but history and the current
emotional climate in this country does not support my desires. Take advantage
of this window in time to prepare yourself for the coming storm.
January 22, 2009
Michael Gaddy [_send him mail_ (mailto:
michael.d.gaddy@gmail.com
) ], an Army
veteran of Vietnam, Grenada, and Beirut, lives in the Four Corners area of
the American Southwest.
Copyright © 2009 LewRockwell. Cop
_Michael Gaddy Archives_ (
http://www.lewrockwell.com/gaddy/gaddy-arch.html
)
No, the Darkside of the Moon used to be called the Land of Mu and was part of the Earth's surface.

A friend and I were discussing last nite about his theory that the moon was at one time connected to Earth and was hit by an Astroid and broke off. The moon seperated from the Earth and
as we determined, it's why we never see the Darkside of the moon because of it's Rotation is exactlly the same asEarth. When it broke away it was the side of the moon
that was part of the Earth's surface once before the
Civilization of Atlantis
and the
Land of Mu
.
What a coincedence that this article appeared today in the news.
The term Five Suns in the context of creation myths, describes the doctrine of the
Aztec
and other
Nahua
peoples, supported amply by ancient texts and calendars, in which the present world was preceded by four other cycles of creation and destruction. It is primarily derived from the mythological, cosmological and
eschatological
beliefs and traditions of earlier cultures from central Mexico and the
Mesoamerican
region in general. The
Late Postclassic
Aztec
society inherited many traditions concerning
Mesoamerican creation accounts
, while however modifying some aspects and supplying novel interpretations of their own.
[

1

]
In the
creation myths
which were preserved by the Aztec and other
Nahua
peoples, the central tenet was that there had been four worlds, or "
Suns
", previous to the present universe. These earlier worlds and their inhabitants had been created, then destroyed by the catastrophic action of leading deity figures. The present world is the fifth sun, and the Aztec saw themselves as "the People of the Sun," whose divine duty is to wage cosmic war in order to provide the sun with his
tlaxcaltiliztli
("nourishment"). Without it, the sun would disappear from the heavens. Thus the welfare and the very survival of the universe depends upon the offerings of
blood
and
hearts
to the sun
Ashok, Mina, all,

am but halfway through my editing of the 613 Mitzvot ...

but am inspired, amused, to share this section from 312 to
357, focused on spiritual practices of the world.

something to do, while at home, indoors, during the rain ...


Millennium Twain
End of Secret Government, Arrival of Divine Feminine

~~
~~~

Spiritual Practices ("Idolatry, Idolaters and Idolatrous Practices")

after first revision:

312. Make sacred images.
313. Make ornaments of worship.
314. Make statues of ancestors and deities.
319. Bow down in divine prayer.
320. Prophesy. Share your sights of the spirit realm.
321. Hearken to those who prophesy.
322. Lead the children.
325. Love the storytellers, honor and protect
the wisdom keepers and their songs/wisdom.
326. Give up hating.
327. Permit no capital punishment.
328. Judge all persons and all cultural traditions
on the good of the all, and evolve them and ourselves
accordingly.
329. Give evidence of the morality of all, that we
may all heal and refine to the good and wholesome.
330. Sing your wisdom, and harmonize with the songs
of all of the healthy wilderness of spirit.
331. Turn one's eyes to the whole world of culture.
332. Practice and understand the enlightenment
traditions of all peoples.
334. Honor all witchcrafts.
337. Consult ovoth (ghosts).
338. Consult yid'onim (wizards).
339. Practice kisuf (magic using herbs, stones
and objects that people use).
340. Practice kessem (a term for magical practices).
341. Practice the art of protective spells.
342. Enquire of an ob (another ghost).
343. Seek not the paths of the maytim (dead).
344. Enquire of a yid'oni (wizard).
345. Do not remove the entire beard.
346. Do not round the corners of your head, as
idolatrous priests do.
347. Do not cut oneself or make incisions in
one's flesh, to excess.
348. Tattoo the body?
349. Do not make a bald spot.
350. Plant a tree for worship.
351. Set up a pillar (for worship).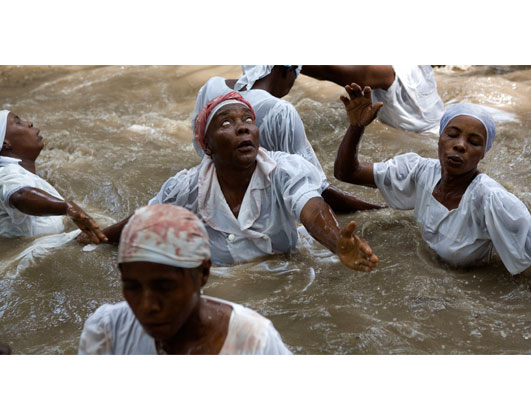 352. Show favor to all who walk the road of spirit.
353. Make a covenant with the 'Seven' (all tribes).
354. Settle representatives of all cultures in every land.
355. Heal the inhabitants of cities that have become
sick, and cleanse or shrink those cities.
356. Build no city of vice.
357. Use no tools or products or vice.

~~~
~~~~

before revision:

312. Not to make a graven image; neither to make it oneself nor to
have it made by others (Ex. 20:4) (CCN9).
313. Not to make any figures for ornament, even if they are not
worshipped (Ex. 20:20) (CCN144).
314. Not to make idols even for others (Ex. 34:17; Lev. 19:4) (CCN10).
315. Not to use the ornament of any object of idolatrous worship
(Deut. 7:25) (CCN17).
316. Not to make use of an idol or its accessory objects, offerings,
or libations (Deut. 7:26) (CCN18). See Grape Products.
317. Not to drink wine of idolaters (Deut. 32:38) (CCN15). See Grape
Products.
318. Not to worship an idol in the way in which it is usually
worshipped (Ex. 20:5) (CCN12).
319. Not to bow down to an idol, even if that is not its mode of
worship (Ex. 20:5) (CCN11).
320. Not to prophesy in the name of an idol (Ex. 23:13; Deut. 18:20)
(CCN27).
321. Not to hearken to one who prophesies in the name of an idol
(Deut. 13:4) (CCN22).
322. Not to lead the children of Israel astray to idolatry (Ex.
23:13) (CCN14).
323. Not to entice an Israelite to idolatry (Deut. 13:12) (CCN23).
324. To destroy idolatry and its appurtenances (Deut. 12:2-3)
(affirmative) .
325. Not to love the enticer to idolatry (Deut. 13:9) (CCN24).
326. Not to give up hating the enticer to idolatry (Deut. 13:9) (CCN25).
327. Not to save the enticer from capital punishment, but to stand by
at his execution (Deut. 13:9) (negative).
328. A person whom he attempted to entice to idolatry shall not urge
pleas for the acquittal of the enticer (Deut. 13:9) (CCN26).
329. A person whom he attempted to entice shall not refrain from
giving evidence of the enticer's guilt, if he has such evidence (Deut.
13:9) (negative).
330. Not to swear by an idol to its worshipers, nor cause them to
swear by it (Ex. 23:13) (CCN13).
331. Not to turn one's attention to idolatry (Lev. 19:4) (CCN16).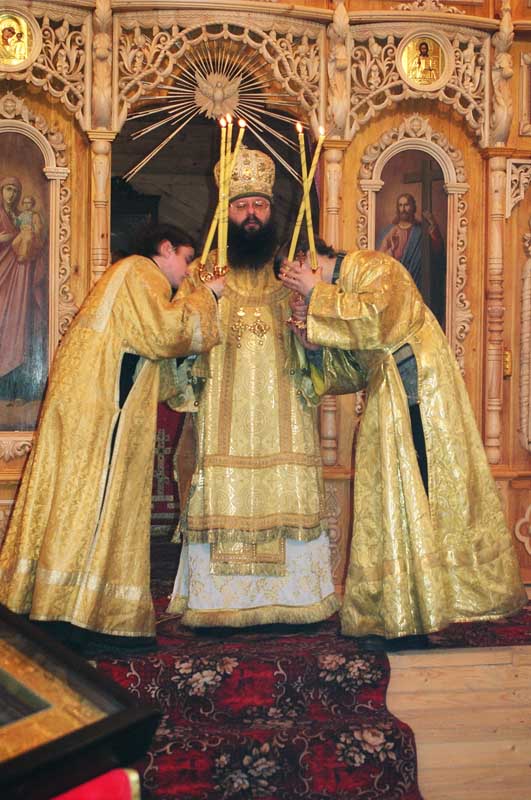 332. Not to adopt the institutions of idolaters nor their customs
(Lev. 18:3; Lev. 20:23) (CCN21).
333. Not to pass a child through the fire to Molech (Lev. 18:21)
(negative).
334. Not to suffer any one practicing witchcraft to live (Ex. 22:17)
(negative).
335. Not to practice onein (observing times or seasons as favorable
or unfavorable, using astrology) (Lev. 19:26) (CCN166).
336. Not to practice nachesh (doing things based on signs and
portents; using charms and incantations) (Lev. 19:26) (CCN165).
337. Not to consult ovoth (ghosts) (Lev. 19:31) (CCN170).
338. Not to consult yid'onim (wizards) (Lev. 19:31) (CCN171).
339. Not to practice kisuf (magic using herbs, stones and objects
that people use) (Deut. 18:10) (CCN168).
340. Not to practice kessem (a general term for magical practices)
(Deut. 18:10) (CCN167).
341. Not to practice the art of a chover chaver (casting spells over
snakes and scorpions) (Deut. 18:11) (CCN169).
342. Not to enquire of an ob (a ghost) (Deut. 18:11) (CCN172).
343. Not to seek the maytim (dead) (Deut. 18:11) (CCN174).
344. Not to enquire of a yid'oni (wizard) (Deut. 18:11) (CCN173).
345. Not to remove the entire beard, like the idolaters (Lev. 19:27)
(CCN177).
346. Not to round the corners of the head, as the idolatrous priests
do (Lev. 19:27) (CCN176).
347. Not to cut oneself or make incisions in one's flesh in grief,
like the idolaters (Lev. 19:28; Deut. 14:1) (CCN28).
348. Not to tattoo the body like the idolaters (Lev. 19:28) (CCN163).
349. Not to make a bald spot for the dead (Deut. 14:1) (CCN164).
350. Not to plant a tree for worship (Deut. 16:21) (negative).
351. Not to set up a pillar (for worship) (Deut. 16:22) (CCN162).
352. Not to show favor to idolaters (Deut. 7:2) (CCN20).
353. Not to make a covenant with the seven (Canaanite, idolatrous)
nations (Ex. 23:32; Deut. 7:2) (negative).
354. Not to settle idolaters in our land (Ex. 23:33) (negative) (CCI26).
355. To slay the inhabitants of a city that has become idolatrous and
burn that city (Deut. 13:16-17) (affirmative) .

356. Not to rebuild a city that has been led astray to idolatry
(Deut. 13:17) (negative).
357. Not to make use of the property of city that has been so led
astray (Deut. 13:18) (negative).

--
~~~

~ Ashok wrote:

And we are beginning to see the collapse of present
world in many ways as a new phase of inner journey
starts now. Its official now - Darwin has been proved
wrong and the foundation shaken. It is interesting to
see how the Evolutionary theory would be adopted by the world.

Ashok

Reach out and touch someone with your Love & Gratitude..
~Ashok

--- On Thu, 22/1/09, mina wrote:
From: mina

We will see the Unicorn's power and glory with the
New Savior, the Queen, Sophia-Isis as pure will.
In Light and Love,
Mina
FOXNews -
7 hours ago
AP No one is galaxy-hopping, or even beaming people around, but for the first time, information has been teleported between two separate atoms across a ...

One quantum leap

MSNBC -

Jan 22, 2009

Researchers have successfully teleported information from one trapped atom to another one sealed up in a container sitting 3.3 feet (1 meter) away. ...
Quantum Teleportation Is a Go!
Discover Magazine, NY -
8 hours ago
Researchers have accomplished teleportation, though not of the "Beam me up, Scotty" variety. Instead, they sent information between two individual atoms of ...
A Quantum Memory Leap
MIT Technology Review, MA -
Jan 22, 2009
By Don Monroe In recent years, physicists have devised numerous ways to use the oddities of quantum mechanics to transmit and process information. ...
Atoms teleport information over long distance
physicsworld.com, UK -
Jan 22, 2009
Physicists have teleported quantum information between two atoms separated by a significant distance, for the first time. Until now this feat had only been ...
Scientists achieve first successful teleportation between two ...
Malaysia Sun, Malaysia -
18 hours ago
Washington, Jan 23 : Scientists have for the first time successfully teleported information between two separate atoms in unconnected enclosures a meter ...
It is a serious dilemma that faces space exploration policy makers: establish a foothold in low-Earth orbit and plan new manned missions to the moon, or concentrate on robotic exploration of planets such as Mars? Multhaup's stance is clear: "We were cave dwellers, and now office dwellers. The next step is for us to become solar system dwellers." He believes that humans must progress into space, not only to advance science but to appeal to our natural sense of adventure and, ultimately, to ensure the survival of our species. "Human spaceflight is not just about science," says Multhaup. "I see it as a driver for evolution. We are an exploratory species, and when we have the technology to go somewhere, we do. It's about culture and the human desire to evolve and expand, and to protect ourselves against catastrophes which can erase life on planets and end civilizations."
Along with Leon Panetta, the new Director of the CIA, Podesta helped craft the Clinton Administration's efforts to implement greater government openness through the passage of Executive Order 12958. Passed on April 17 1995, EO 12958 made it easier to declassify national security information that had been unnecessarily classified for decades. The Bush administration later neutralized key sections of EO 12958 thereby making it harder to declassify documents. Less well known is that in October 22, 2002, Podesta petitioned for the release of UFO files that had been unnecessarily classified. He said: "I think it's time to open the books on questions that have remained in the dark on the question of government investigations of UFOs." President Obama has decided to act quickly and decisively in instructing all adminstration officials to take action to implement principles of Open Government and Transparency. In the case of classified X-Files dealing with evidence of UFOs and extraterrestrial life, Obama's Memoranda will make it easier for the release of such files in cases where national security is not compromised. The consequences of the release of X-Files of different government agencies and military departments will be momentous if they confirm that extraterrestrial life is visiting Earth.
For most of us the universe is unimaginably vast. But not for cosmologists. They feel decidedly hemmed in. No matter how big they build their telescopes, they can only see so far before hitting a wall. Approximately 45 billion light years away lies the cosmic horizon, the ultimate barrier because light beyond it not has not had time to reach us. So here we are, stuck inside our patch of universe, wondering what lies beyond and resigned to that fact we may never know. The best we can hope for, through some combination of luck and vigilance, is to spot a crack in the structure of things, a possible window to that hidden place beyond the edge of the universe. Now Sasha Kashlinsky believes he has stumbled upon such a window. Kashlinsky, a senior staff scientist at NASA's Goddard Space Flight Center in Greenbelt, Maryland, has been studying how rebellious clusters of galaxies move against the backdrop of expanding space. He and colleagues have clocked galaxy clusters racing at up to 1000 kilometres per second - far faster than our best understanding of cosmology allows. Stranger still, every cluster seems to be rushing toward a small patch of sky between the constellations of Centaurus and Vela. Kashlinsky and his team claim that their observation represents the first clues to what lies beyond the cosmic horizon.
CALLED "THE BEST SERIES" BY TOM HORN & STEVE QUAYLE An Alien Agenda, Great Deception, The Antichrist and the Return of the Giants Tom Horn and Steve Quayle recently recorded what is already being called their greatest series yet -- a fascinating expose on little known passages from the Bible and Apocryphal texts, which speak of an alien agenda, great deception giving rise to the Antichrist, and in the last two parts of this series, they blow the lid off of the most incredible information ever revealed by them and its implications concerning the release of giants currently held beneath "the hills of the earth." Tom's new revelation from the Book of Enoch left Steve Quayle speechless for several seconds and led to a major WorldNetDaily top story. Click to listen or download this 5 Part Series here: PART 1 / PART 2 / PART 3 / PART 4 / PART 5
There is absolutely, positively, definitely no chance of the LHC destroying the planet when it eventually switches on some time later this year. Right? Err, maybe. And yet a few niggling doubts are persuading some scientists to run through their figures again. And the new calculations are throwing up some surprises. One potential method of destruction is that the LHC will create tiny black holes that could swallow everything in their path including the planet. In 2002, Roberto Casadio at the Universita di Bologna in Italy and a few pals reassured the world that this was not possible because the black holes would decay before they got the chance to do any damage. Now they're not so sure. The question is not simply how quickly a mini-black hole decays but whether this decay always outpaces any growth. Casadio have reworked the figures and now say that: " the growth of black holes to catastrophic size does not seem possible." Does not seem possible? That's not the unequivocal reassurance that particle physicists have been giving us up till now. What's more, the new calculations throw up a tricky new prediction. In the past, it had always been assumed that black holes would decay in the blink of an eye.
Ambitious plans to send probes to the outer planets are being considered by US and European space officials. One proposal envisages sending an orbiter to Saturn which would also drop a lander and a balloon on to the haze-shrouded moon Titan. The other sees two separate orbiters despatched to investigate Jupiter and its icy moons - Europa and Ganymede. Space agency officials will meet next week to decide which of the two plans should go forward for further study. The respective space agencies' two top science executives, Ed Weiler (Nasa) and David Southwood (Esa), are expected to announce a "winner" in February. The documents provide detailed descriptions of the science rationale and goals of the different mission concepts, and how Nasa and Esa would dovetail their participation. The Titan Saturn System Mission (TSSM), as it is currently known, would follow up the remarkable discoveries made by the Nasa/Esa Cassini-Huygens mission which continues to operate at the ringed planet. The concept envisages another multi-instrumented orbiter that would make the moons Titan and Enceladus its chief targets.
"Fewer astronauts, more robots" is the call of three European aerospace engineers, Alex Ellery, Joerg Kreidsel and Bernd Sommer. They believe that sending humans in to space to repair the ISS or even Hubble, are wasteful, expensive, and aren't sending the right message for the space community. In a journal article written for Acta Astronautica, the trio argues that while these missions may present a certain modicum of the spectacular, they aren't sustainable. What they want is for the space community to agree to build space robots that, on command, can redirect themselves to repair whatever satellite is in need of repair. This is not a foreign idea either. Approximately a year ago the Pentagon used a robot known as ASTRO (Autonomous Space Transport Robotic Operations), a now-decommissioned robot that once belonged to the Pentagon's Orbital Express satellites, to fix NextSat, a prototype serviceable craft. In the last 5 months of its life, ASTRO managed to refuel, transfer hardware, and replace a dead battery, all with minimal assistance from the ground. The trio believes that by using automated robots...
Rocky terrestrial planets, perhaps like Earth, or Venus, appear to be forming or to have recently formed around a star in the Pleiades star cluster, according to astronomers using the Gemini Observatory in Hawaii and the Spitzer Space Telescope. The planets appear to be the result of "monster collisions" of planets or planetary embryos. Famous as the Seven Sisters or Subaru, in Japan, The Pleiades is the name of an open cluster in the constellation of Taurus dominated by hot blue stars, which have formed within the last 100 million years. It is among the nearest to the Earth of all open clusters, probably the best known and certainly the most obvious to the naked eye. The Pleiades have been considered important by many cultures throughout history. In Bronze Age Europe, the Celts and others associated the Pleiades with mourning and funerals because the cluster rose in the eastern night sky between the autumnal equinox and the winter solstice, which was a festival devoted to the remembrance of the dead. The ancient Aztecs of Mexico and Central America based their calendar on the Pleiades.
For Better Creative, All You Need Is Hate
Adweek, NY -
14 hours ago
Which is why I'm risking my membership in this secret society by spilling the beans on all it takes to be an effective creative director. ...
Horiuchi: Where did all TV's great miniseries go?
Salt Lake Tribune, United States -
18 hours ago
One of those objects is a decoder box built by the Templars, the secret society sworn to protect Jesus' bloodline. Tess learns that the box decodes clues to ...



LA Weekly

Barackula: The Vampire Musical

LA Weekly, CA -

10 hours ago

Here is a synopsis, from the creators: Barackula is a short political horror rock musical about young Barack Obama having to stave off a secret society of ...
Sallisaw,Okla. --
The Sequoyah County Sheriff's Office has been flooded with over a hundred calls since Tuesday.Residents from Tenkiller Lake to Roland have described hearing a mysterious blasting sound followed by a slight vibration everyday at noon.They also said the vibration is causing the windows and pictures to shake.Ron Lockhart, the Sequoyah County Sheriff, said the department has checked with every mining company in the county but none have reported any blasting.The sheriff's department has also looked into the possibility of earthquakes or tremors.The U.S. Geological Survey has reported activity in Sequoyah County but does not believe it to be seismic.The Sequoyah County Sheriff said the department will continue to investigate the movement and ask residents to call the Sheriff's Department if they hear or feel anything.