By Jon Carlson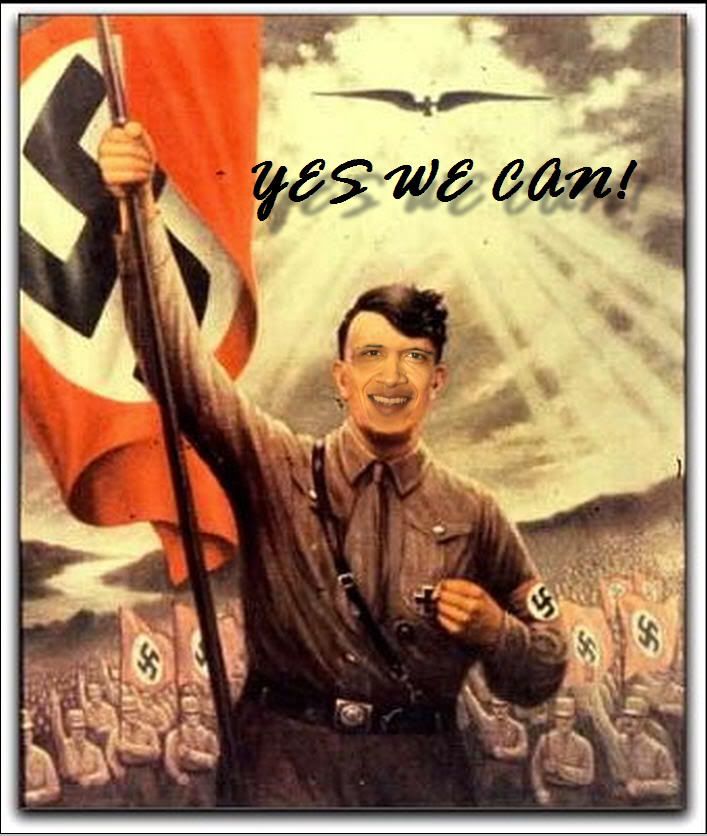 GHW Bush Honored For Committment To Germany!
Holbrooke told The Associated Press that Bush, who was president in 1989-93, lobbied for Germany's reunification

against the wishes of his counterparts in Britain and France

.
The spy plot was to infiltrate the US government UNKNOWN and make changes to every aspect of a Christian middle class America that would destroy the basic foundation the country rests on AND BRING AMERICA'S REPUTATION TO ROCKBOTTOM WORLDWIDE. An FBI agent circa the Bush I administration said 'They are making everything that was illegal legal." That agent said the FBI knows where illegal aliens live but the Bush administration wouldn't let them do anything about it. When asked why Russia and Russians were being dumped on in spite of their role in winning WWII and their similarity to Americans vs. the usual illegal aliens, he said it was government policy. Never passed by Congress, of course. The basic strategy was to destroy Nazi Germany's enemies in WWII, especially Russia, US, and the UK.
---
9/11 was a KISS (Keep it simple, stupid) operation FOUR TIMES, so simple that even the US Navy couldn't screw it up but they did FOUR TIMES! Four remote controlled aircraft with four napalm bombs strapped to the understructures plus various sundry bombs: two Boeing 737 aircraft hit the towers, NOT the Boeing 767 flights, UA175 and AA11; two A3 Skywarriors departed the aircraft carrier George Washington anchored off Long Island on 9/11 also loaded with fighter jets that never made it into the air to protect America. One A3 Skywarrior guided by the white Saab Jet seen in all 9/11 locations by the camera and/or witnesses was blown up in Pennsylvania as it headed WEST not East as the fairytale claimed. The other A3 Skywarrior also guided by the white jet smacked a Pentagon wall and dropped to the ground AND a half hour later preplanted explosives brought the wall down.
US Navy helicopters waiting at the South Tower and at the Pentagon took over final guidance from the white jet. The North Tower Boeing 737 was guided completely by the white jet flying in formation right above it.
The big plan was to hide the South Tower helicopter like a BIG MAGIC SHOW in a smoke plume created in minutes from hundreds of barrels of creosote oil located on one North Tower floor. The big problem was the need for a NW wind to blow the smoke plume over the South Tower. When the NW wind weather forecast came on September 6th, Bush made his big decision, thumbs up, and 85 year-old Bush I had to leave his rocking chair to get to DC to manage the standdown of America's defense while Bush II took the usual Situation Room crew to Florida so there would be no witnesses.
The South Tower helicopter waited 59 minutes after the crash before setting off preplanted explosives to bring that tower packed with Americans to the ground and departed to the aircraft carrier. A half hour later the white jet did the same to the North Tower and later in the afternoon did the same to WTC7. The BIG MAGIC SHOWS were all caught by the cameras and witnesses. All of the photographic analysis is in our archive below.

Mark Taylor
sent:


DONOFRIO

V. WELLS WAS DISTRIBUTED FOR CONFERENCE OF DECEMBER 5, 2008

BY THE FULL

UNITED STATES SUPREME COURT

AFTER FIRST HAVING BEEN REFERRED TO THE COURT BY JUSTICE THOMAS...





Written By: Bob Vernon, Honest
American News
...
December 1
, 2008...
SARASOTA, FL. (NS/HAN/PRN) -
On
November 19
, 2008, the official
United States Supreme Court Docket
for case number 08A407 - Leo C. Donofrio v.
Nina Mitchell Wells
, Secretary of State of the State of New Jersey - was updated to show that the "emergency stay application" to halt the national election and
Electoral College
meeting of 2008… was "DISTRIBUTED for Conference of
December 5
, 2008." At that time, it was not clear whether this was scheduled for conference by Justice Thomas alone or by the full Court.
In multiple interviews with Leo C. Donofrio, this reporter and other members of the Plains Radio Network, were informed by Mr. Donofrio that he suspected the distribution for conference was an action taken by more than Justice Thomas alone. Mr. Donofrio suggested that another docket update stating the emergency application was referred to the full court by Justice Thomas should have appeared on the docket prior to the distribution for conference.
Since the docket did not reflect a prior referral it was widely accepted that the distribution for conference was an act of Justice Thomas alone. Honest American News can now confirm - by direct contact with the
Supreme Court
's Public Information Office - that the distribution for conference of DONOFRIO V. WELLS was an action taken by the full court.
On
November 28
, 2008, the docket for case number 08A407 was updated to show, retroactively, that Justice Clarence Thomas did in fact refer Donofrio's emergency stay application to the full court on
November
19
, 2008. Last night in an interview with…Plains Radio Network, Mr. Donofrio suggested that this new update, nine days later, indicated that the full Court had taken action to distribute the case for conference. Mr. Donofrio cited a SCOTUS public information document issued to reporters entitled:
A REPORTER'S GUIDE TO APPLICATIONS Pending Before The
Supreme Court of the United States
http://www.supremecourtus.gov/publicinfo/reportersguide. pdf
In that document, on page 3, it advises:
"The Circuit Justice may act on an application alone or refer it to the full Court for consideration. The fact that an application has been referred to the full Court may not be known publicly until the Court acts on the application and the referral is noted in the Court's order."
Mr. Donofrio pointed out in various interviews that since his case had been made public by the SCOTUS, there was probably a referral by Justice Thomas prior to the actual distribution for conference. Mr. Donofrio was correct.
Today I spoke with Patricia McCabe Estrada, Deputy Director of Public Information at the United States Supreme Court. She informed me that Mr. Donofrio's application was first referred to the full Court by
Justice Clarence Thomas
on November 19, 2008. After that referral took place the full Court, and not Justice Thomas alone, distributed the application for an emergency stay for Conference of December 5,
2008.
Let me reiterate the main point: DONOFRIO V. WELLS was distributed for conference of December 5, 2008 by the full Court after a prior referral of the application by Justice Thomas.
Bob Vernon Honest American News...


Just when you thought the flap over the genuineness of Barack Obama's birth certificate was all said and done, in comes the
We The People Foundation.
The group purchases a full-page ad in
The Chicago Tribune
- the newspaper of the president-elect's hometown - today and Wednesday, called "Open Letter to Mr. Obama." It's described by the foundation as a "formal Petition for a Redress (Remedy) for the alleged violation of the 'natural born citizen' clause of the Constitution of the United States of America."
Click here to view the ad.
"Mr. Obama is respectfully requested to direct the Hawaiian officials to provide access to his original birth certificate on December 5-7 by our team of forensic scientists, and to provide additional documentary evidence establishing his citizenship status prior to our Washington, D.C. press conference on December 8,"
the foundation says
.
PolitiFact has said
it has no reason to doubt the authenticity of the document.
Among other complaints, the foundation charges:
-that the Obama campaign posted on the Internet an "unsigned, forged and thoroughly discredited, computer-generated birth form created in 2007"
-the Hawaii Dept of Health won't confirm Obama's assertion that you were born in Hawaii (the director of Hawaii's Department of Health on Oct. 31
personally verified
that the health department holds Obama's original birth certificate.)
-there are legal affidavits stating Obama was actually born in Kenya
-Obama's grandmother is recorded on tape saying she attended your birth in Kenya.
-In 1965, Obama's mother legally relinquished whatever Kenyan or U.S. citizenship she and her son had by marrying an Indonesian and becoming a naturalized Indonesian citizen.
We the People is in the process of choosing the forensic scientists who would travel to Hawaii to examine Obama's original birth certificate, if Obama directs Hawaiian officials to provide it. The group estimates costs will be about $20,000 to successfully complete the task, and they need money. Any donors out there?
The birth certificate issue is like this annoying itch that just won't go away. During the campaign, the Obama camp tried to stamp out the rumors by
posting information - and the birth certificate
- on its
Fight the Smears site.
But that apparently hasn't stopped the rumor mill.
A Kentucky truck driver last week filed a demand that Obama prove he is a natural-born U.S. citizen. Daniel John Essek, 47, wants the former Illinois senator to provide a copy of his birth certificate to a federal judge in London for verification.
"I may very well be chasing windmills thinking they're monsters,"
Essek told the Lexington Herald-Leader.
A Pennsylvania judge threw out a pre-election court challenge to the citizenship issue, saying its arguments were frivolous. Other similar lawsuits have also been filed.
Right Side News on Sunday so graciously pointed
out that "Hawaii Revised Statute 338-17.8 allows registration of birth in Hawaii for a child that was born outside of Hawaii to parents who, for a year preceding the childs birth, claimed Hawaii as their place of residence. The parents would be issued a Certification of Live Birth. This is not proof of where the child was born. It only proves that the parents claimed Hawaii as their main place of residence for the prior year."
This Friday, the U.S. Supreme Court judges will conference. It's expected the question of whether Obama is actually eligible to become the next president will come up. If four of the nine justices vote to hear the case,
brought by Leo C. Donofrio against the New Jersey secretary of state
, oral argument may be scheduled.
You know the Internet is going to be abuzz with activity surrounding Friday's conference. We'll try to sift through the sludge and bring you the facts.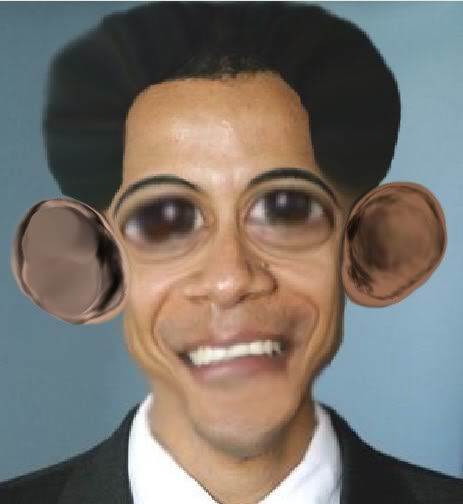 Supposed Conspiracy Claim Turns REAL on Obama
It is becoming painfully obvious that we may very well have a criminal President in 2009. No this isn't a joke. What I speak of is the curious developments in the supposedly racist, biased, dumb, as well as insane case of where Obama was born. Why the Barack Obama Birth Certificate Issue Is Legitimate
A strange development indeed is how it is that every time Barack Obama or a family member tells of where Obama was born, they seem to have no idea as of December 2008.
They seemed to know what hospital quite a few times months ago when it was claimed that Obama's mother gave birth to him at

Queens Medical Center in Honolulu - Obama and Mom Never Here

The Queen's Medical Center
1301 Punchbowl StreetHonolulu, HI 96813 Link to Site
Phone number 808-538-9011 General Medical Records 808-547-4361.
After it was concluded that Obama and his mother were never there, his sister was in an interview (Mary) and claimed that Obama was born at Kapiolani Medical Center for Women and Children - Obama and Mom Never Here 1319 Punahou StreetHonolulu, Hawaii 96826(808) 535-7000 Link to site
Hospital after Hospital - all Have No Record of Obama being born or Mom Ever being There.
Hospital after hospital in Honolulu all have NO RECORD of Obama or mother ever being there. Is this some state secret? Are we to believe that even the hospital that he was born in should remain secret? Why lie to us as if it matters I mean the man did win the Presidential vote? Why the lies and secrecy?
We already know that Obama's family and the entire nation of Kenya (which is about to have a national holiday for Obama) know that Barack Obama was born in Mombasa Coastal Hospital in Kenya. The government of Kenya has sealed these records. More and more secrecy due to the fact that once proven, Obama will not be constitutionally allowed to become President of the United States!
All of these were called from November 20 - December 2nd 2008. It is confirmed, OBAMA not born in any hospital in Honolulu County! NONE FACT!
Hospitals you can check yourself
We were pretty detailed in our calls. You can look at every hospital here and call any of them. You can file freedom of information acts, you can do everything and anything you wish. Barack Obama was never born in a hospital in Hawaii as claimed.
Only his original that he has sealed will have this info. Will the Supreme Court force it open and thus preserve the Constitution of the United States?
Hawaii Issues Birth Certificates to Foreign Born Residents!
Here's Hawaii saying it like it it. All Doubts Cleared my Friends.
A. From Hawaii's official Department of Health, Vital Records webpage: "Amended certificates of birth may be prepared and filed with the Department of Health, as provided by law, for 1) a person born in Hawaii who already has a birth certificate filed with the Department of Health or 2) a person born in a foreign country" (applies to adopted children).
B. A parent may register an in-state birth in lieu of certification by a hospital of birth under HRS 338-5.
C. Hawaiian law expressly provides for registration of out-of-state births under HRS 338-17.8. A foreign birth presumably would have been recorded by the American consular of the country of birth, and presumably that would be reflected on the Hawaiian birth certificate.
D. Hawaiian law, however, expressly acknowledges that its system is subject to error. See, for example, HRS 338-17.
E. Hawaiian law expressly provides for verification in lieu of certified copy of a birth certificate under HRS 338-14.3.
F. Even the Hawaii Department of Home Lands does not accept a certified copy of a birth certificate as conclusive evidence for its homestead program. From its web site: "In order to process your application, DHHL utilizes information that is found only on the original Certificate of Live Birth, which is either black or green. This is a more complete record of your birth than the Certification of Live Birth (a computer-generated printout). Submitting the original Certificate of Live Birth will save you time and money since the computer-generated Certification requires additional verification by DHHL."
Now that we all understand that you can be born in Madagascar, Russia, Norway, Brazil or even Kenya like Obama and still have a REAL birth certificate that both Snopes and Factcheck would say was real since they are real. That doesn't mean you were born in Hawaii. Does this matter to America?
Barack Obama has as of November 27th 2008 spent over$500,000 U.S. to prevent others from seeing it. Why? Didn't he already win the vote?
Please don't bring up Snopes (link) that says THEYVE SEEN Obama's birth certificate and it is the one on his site called Fight the Smears. That is just plain garbage as it has a 2007 border and doesn't list the hospital, Dr. or place of birth! Plus they say they've seen his real birth certificate (you know the one that we the people aren't allowed to see) .
All of the people born in Korea, Kenya, Mongolia, Australia and who also have Hawaiian birth certificates also have REAL birth certificates.

This does not mean they were born in Hawaii. Get it?
The following is what Obama has on his site as his real birth certificate authenticated by Snopes and Factcheck. Hmmm - 2007 borders, no info on original at all? What's wrong with this picture? Yes it is a real birth certificate, so are the tens of thousands of other birth certificates given to people born in other countries.
Please don't bring up Fact Check either (link) as they and Snopes can literally LOOK AT the thousands and thousands of birth certificates in Hawaii from people born in Korea, Australia, Germany and even Kenya like Barack Obama! They are all REAL and Authentic birth certificates, but that doesn't mean Barack Obama was born in Hawaii.

Snopes and FactCheck aren't lying when they say the 2007 birth certificate on Obama's site is real.

So are the thousands and thousands of birth certificates in Hawaii from people born in Korea, Australia, Germany and even Kenya like Barack Obama! They are all REAL and Authentic birth certificates, but that doesn't mean they or Barack Obama was born in Hawaii.

This is the whole point my friends. That is why many of us are incensed that Obama is about to become the President and may not even Constitutionally qualify to be one!
This is unacceptable to every American who understands that Hawaii issues birth certificates to those born in foreign nations.
Yes - it is a proven fact that Hawaii grants birth certificates to people born in other nations! If you or I want a copy, they produce the document that you see on Obama's site. That is NOT the one that has what we need to see to have Obama become President of the United States.
To become President of the United States one must meet 3 criteria.
You must be 35 years of Age
You must be a resident for 14 years

You must be a natural born citizen - this is the one that someone born outside of the United States would obviously spend hundreds of thousands $$ to prevent us from seeing his birth certificate, just as Barack Obama has done. Hint Hint.
What is Barack Obama Hiding? Can anyone answer the question as to where and what hospital he was born in?
Time is ticking and it looks like all hope is on the Supreme Court on Friday when they review a csase before them designed to force Obama to release his birth certificate. December 5th 2008 is the deadline for them to meet.
No One Checks these People's backgrounds at all?
There is in fact NO ONE that checks. That is part of the lawsuits before the Supreme Court against the DNC as well as Obama. All they do is ask the state of birth if they have a real birth certificate on file and what the date of birth is. That is ALL! This is the whole point of the matter.
We even had other candidates run for the Presidency in minor parties like this guy - who ran for President against Obama and McCain but WAS BORN IN NICARAGUA. http://en.wikipedia.org/wiki/R%C3%B3ger_Calero
Understand that there is no one that makes sure like a national HR dept that candidates are qualified. Róger Calero was the Socialist Workers Party Candidate.
He Ran and no one checked on his background either
Róger Calero was also arrested for felonies - another reason that he should not have even been allowed to even run for the Presidency in America. FACT. By the way he (Róger Calero) was on the ballot in five states, where he received 7,209 votes. Coupled with the 2,618 votes received in the five states where Harris was on the ballot, the Socialist Workers Party received 9,827 votes. No one checked his qualifications either. No one does!
We need to see Obama's 'sealed' birth certificate to clear all of the lies.
Hi Wayne,
Yes ! I picked up on the Larry Sinclair/ Barack Obama little hotel tryst between them - that included both free-basing Cocaine, topping it off with Oral sex performed on Mr. Obama's Piccolo by whistle blower Larry Sinclair...
I wrote a little synopsis, but placed it in my personal pending out-going archive for a general E-mailing to all on my list..
Unfortunately, the U-Tube segments have all been pulled from the Internet... Wonder who had this done? LOL,,, Although, for all the damage Mr. Sinclair could have done to the reputation of the President elect, I am surprised that Mr. Sinclair still lives and breathes to talk about it..
the following is taken from my archives, as I mentioned, above:
Larry Sinclair, who claims to have enjoyed homosexual encounters with Barack Obama , while Obama smoked crack cocaine and he, Larry Sinclair, snorted lines of Cocaine that were provided by then state Senator Obama...
The U-Tube clips (4 parts) provide Mr. Sinclair's accounting of drug use and sex on the part of the esteemed senator Obama - at least as recently as 1999, when he was an Illinois State Senator..
Are we to believe that if this man (Obama) did behave in such a fashion only a few years ago, that he has mended his ways and now only walks the straight and narrow?? HA ! hardly likely.
If what Mr. Sinclair says about Obama is true, and after listening to his interview, I , personally have no problem believing him, then we have a real monster on the loose- who claims to have the qualifications to be Commander in Chief over us all..It is not so much his apparent bi-sexual encounters that are so disturbing, but the idea that any man could use this Cocaine substance on rare occasions and form no addiction or further craving for the 'stuff'.. You all have heard the old drug-users lament: " Once a Crackhead, always a Crackhead ! "
(PR) the 4 videos associated with the following link have since been pulled by the U-Tube administration censors.



as taken from the files of Pete Rogers

------------ --------- --------- --------- --------- --------- --------- --------- --------- ------
So then, better to be a little late with this news than never at all, eh?
However, since all the reporting Media sources of any consequence are in the hip pocket of the Obama group and fellow travelers, I am sure this revealation will go no further than the several dozen mail boxes on our lists.. Let's wish for Sinclair's book to be published and seen far and wide... HA ! fat chance for that !
With Hopes and Prayers for a miracle that will return us to our limited Constitutional government once again.. out with all the rats !
Peter Rogers
( Californian at large..but not in our Traitor Governor's corner)


Obama Vows US Military Rule Over Planet As 1 Million Soldiers To Secure Homeland
Obama

To

Usher In "Mark Of The Beast" Age, Warns Russian Church
Lawyer challenging eligibility seeks investigation of process
---
Posted: December 02, 2008
9:13 pm Eastern


By Bob Unruh
© 2008 WorldNetDaily
A lawyer playing a major part in a California lawsuit urging officials to prevent the state's 55 Electoral College votes from being recorded for Barack Obama until questions about his citizenship are resolved has written to county clerks around the state, seeking an investigation into a process that has allowed a dead woman to be listed as an official elector.
Barack Obama
According to Gary Kreep, executive director of the United States Justice Foundation, the clerks have been advised about the "irregularity" in the list of electors provided by the Democratic Party in California.
"In the 28th Congressional District (Congressman Howard Berman), situated in Los Angeles County, Ilene Huber is listed as the presidential elector designated in that district. However, as shown in the attached certified statement of Dean C. Logan, registrar-recorder/county clerk of the county of Los Angeles, state of California, there is no Ilene Huber listed as a registered voter in the County of Los Angeles. A statewide search of public records has revealed only one Ilene Huber in the state of California, and she is deceased-a copy of her certificate of death is attached hereto as well," the advisory said.
"Further, according to Chris Myers, director of research for the California Democratic Party, who submitted the list of presidential electors for the Democratic Party to the office of the California secretary of state
, there are additional, undisclosed, 'errors' in the list of electors. This admission was made in a telephone conversation with a representative of the American Independent Party on or about November 20, 2008," the letter continued.
"It is therefore respectfully suggested to you that an investigation be made by each of your respective offices into the accuracy and validity of the list of presidential electors submitted for the ballot in your respective counties. It is believed that an attempt will be made to 'revise' the list of such electors so that those named individuals that were selected by the voters will be replaced by other names. Such 'revisions' will, in all likelihood, result in litigation being filed to challenge such attempts to alter the ballot post election, and may result in your county being included as a defendant therein," it said.
Kreep said the integrity of elections in the U.S. needs to be maintained, or "the vote of the people becomes merely something that can be ignored by those who hold the reins of political power at the moment."
Kreep previously told WND that because of the lack of proof of Obama's U.S. citizenship and the consequent questions over his ability to meet the Constitution's requirement that only a "natural born citizen" can be president, the Obama administration will be considered by some to be fraudulent.
"We will file lawsuits on his actions, every time. As long as we have money , we will keep filing lawsuits until we get a decision as to his citizenship status," he previously told WND. "We're already talking to groups who are willing to be plaintiffs."
As WND reported, Kreep filed a legal challenge in California with presidential candidate Alan Keyes as a plaintiff questioning Obama's birthplace.
The complaint urges the California secretary of state to refuse to allow the state's 55 Electoral College votes to be cast until the issue of Obama's eligibility to hold office is resolved.
The case is one of more than a dozen legal challenges brought over Obama's citizenship. The cases all cite Obama's clouded history and the U.S. Constitution's requirement that a president be a natural born citizen.
Sign WND's online petition to insist on release of Barack Obama's birth certificate.
There have been allegations Obama was born in Kenya, not Hawaii as his campaign has reported, that he could be considered a British subject because of his father's residency in what then was a British protectorate that later became Kenya, and that the "Certificate of Live Birth" posted on his website simply shows his mother registered his birth in Hawaii after he was born, but does not document a location of birth.
There also have been questions raised about his travels as a youth, including the years he spent registered as a Muslim in an Indonesian school, and his later travels to Pakistan at a time when U.S. passports weren't welcome in that nation.
WND senior reporter Jerome Corsi traveled to Kenya and Hawaii prior to the election to investigate issues surrounding Obama's birth. But his research and discoveries only raised more questions.
The biggest question remains why Obama, if a Hawaii birth certificate exists, simply hasn't ordered it made available to settle the rumors.
The governor's office in Hawaii said there is a valid certificate but rejected requests for access and left ambiguous its origin. Obama's half-sister, Maya Soetoro, has named two different Hawaii hospitals where Obama could have been born, while a video posted on YouTube features Obama's Kenyan grandmother Sarah claiming to have witnessed Obama's birth in Kenya.
The California action was filed on behalf of Keyes, as well as Wiley S. Drake and Markham Robinson, both California electors.
"Should Senator Obama be discovered, after he takes office, to be ineligible for the Office of President of the United States of America and, thereby, his election declared void, Petitioners, as well as other Americans, will suffer irreparable harm in that (a) usurper will be sitting as the President of the United States, and none of the treaties, laws, or executive orders signed by him will be valid or legal," the action challenges.
U.S. State Department officials declined to respond to WND inquiries about the process for keeping a U.S. citizenship while attending schools in Indonesia, or the possibility of a U.S. citizen keeping that status while traveling on another nation's passport.
But several online "fact" sites have contended that the concerns over Obama's citizenship are much ado about nothing.
Factcheck.org, for example, has posted an image described as Obama's "birth certificate." But within the image can be seen the words "Certificate of Live Birth," which is not the same document. In Hawaii at the time Obama was born the state issued a "Certificate of Live Birth" to a parent registering a birth, but it does not indicate the location of the birth.
"FactCheck.org staffers have now seen, touched, examined and photographed the original birth certificate," the group said in a statement accompanying the image of the "Certificate of Live Birth."
The website Snopes.com also attested to Obama's U.S. citizenship, citing information from the campaign.
However, WND columnist Janet Porter, who has investigated the dispute, wrote in her column that there are too many questions to ignore.
"In Hawaii, a Certification of Live Birth is issued within a year of a child's birth to those who register a birth abroad or one that takes place outside a hospital," she said.
"There's the matter that Obama traveled to Indonesia, Pakistan, Southern India and Kenya in 1981. He said he went to Indonesia to see his mother. This seemed plausible, except for the fact that his mother returned to Hawaii in August of 1980 to file for a divorce from her second husband, Lolo Soetoro. Unless she went back to pal around with the man she divorced, she wasn't there at the time of Obama's visit," Porter wrote.
"There's another problem. No record of Obama holding an American passport prior to the one he received once becoming a U.S. senator has been found. If he traveled to Pakistan with an American passport, he wouldn't have been allowed in – since Pakistan was in turmoil in 1981 and under martial law. It was also on the State Department's travel ban list for U.S. citizens," she wrote.
"If he couldn't get into Pakistan with a U.S. passport, perhaps he went there with an Indonesian passport. But the only way you can get one of those is if you are an Indonesian citizen," she wrote.
http://www.wnd.com/index.php?fa=PAGE.view&pageId=82585
-------------------------------------------------------
Just click to FedEx Supremes about Obama's eligibility
Go Here to:
PETITION THE SUPREME COURT