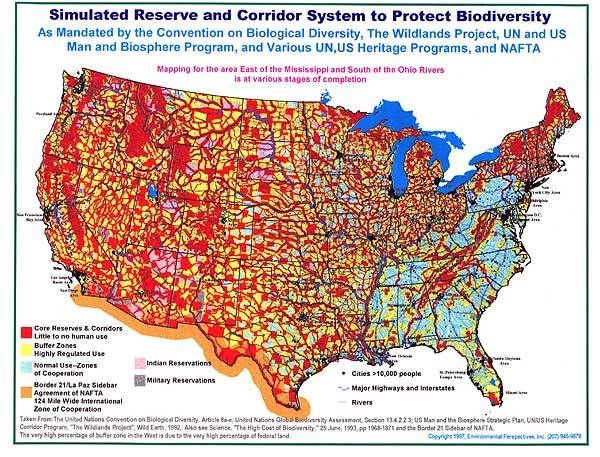 'Speculation about what the city is buying has run rampant.'
Denver stocks up on weapons to fight DNC protesters --
City orders guns that fire special plastic balls --Denver received $50 million federal grant for security
17 Jun 2008 Denver police are stocking up on guns that fire a pepper spray-like substance instead of bullets in advance of the Democratic National Convention [Aug. 25 to 28]. The department recently ordered 88 Mark IV launchers and projectiles at a cost "in the low six figures," the company that makes the weapons stated in a news release Monday. The request was for delivery in advance of the DNC, according to Louisville- based Security With Advanced Technology Inc. But the city has refused to disclose how it is spending the money, prompting the American Civil Liberties Union last month to file a civil lawsuit. The court filing alleges the city is violating the Colorado Open Records Act... Some organizers of protest groups believe police are buying extended-range Tasers and weapons that incapacitate people with high-intensity sound.
Denver: Military commandos, SWAT train for terror in 'realistic urban environment'
--'Routine' activity part of training for 'war on terror'
17 Jun 2008 Those mysterious black helicopters buzzing Denver last night weren't just your paranoid imagination. Several military choppers flew low around downtown and Coors Field during the Colorado Rockies game Monday night and the show isn't over. U.S. military Special Operations commandos will be conducting the airborne training with Denver police SWAT teams and firefighters from early afternoon until 11 p.m. through Friday night. It's the end of a two-week joint exercise between special ops troops and police and fire to prepare for a terrorism threat in a "realistic urban environment," said Lt. Steve Ruh, a spokesman for the U.S. Special Operations Command, headquartered at MacDill Air Force Base in Florida.
'It's like a SWAT raid over there.' Military, police choppers conduct security exercise
16 Jun 2008 A half dozen military and law enforcement helicopters buzzed above the Pepsi Center Monday night in a drill to train for the Democratic National Convention in August, Denver police said. Maneuvers over downtown were coordinated by the U.S. Department of Justice, but authorities would not release details of the training.
'Random' searches of passengers on Metrolink
--Metrolink: Searches not in response to any threats made against trains 13 Jun 2008 Random [Yeah, right!] searches of passengers and their belongings will begin next week on Metrolink commuter trains, the agency announced Thursday. Sheriff's deputies will be setting up random screening stations at random times. "Access to the station platform will be restricted; passengers must pass through the checkpoint [!] to gain access to the station platform," stated the flier. The release goes on to say that some passengers will be selected from those lines and have their baggage searched. Anyone who refuses to be searched won't be allowed to get on the train.
U.S. School District to Begin Microchipping Students
--Buses fitted with global positioning system (GPS) devices 16 Jun 2008 A Rhode Island school district has announced a pilot program to monitor student movements by means of radio frequency identification (RFID) chips implanted in their schoolbags. The Middletown School District, in partnership with MAP Information Technology Corp., has launched a pilot program to implant RFID chips into the schoolbags of 80 children at the Aquidneck School. Each chip would be programmed with a student identification number, and would be read by an external device installed in one of two school buses.