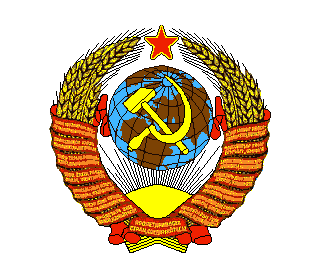 "We had 10 years after the Cold War to build a new world order and yet we squandered them. The United States cannot tolerate anyone acting independently," he told the Daily Telegraph in an interview. "Every US President has to have a war." Mr Gorbachev said the military build-up by the United States and the eastward expansion of Nato was aimed at containing a resurgent Russia.
He blamed the United States and the administration of President George W. Bush for the worst crisis in East-West relations since the Cold War. Russia had peaceful intentions and was "not going to start a war with the United States or any other country for that matter," he added.
US risking Cold War: Gorbachev
The Australian, Australia -
May 7, 2008
LONDON: The US risks starting a new Cold War by proposing to build its missile shield in central and eastern Europe, former Soviet leader Mikhail Gorbachev ...
Gorbachev warns of new Cold War
Calgary Herald, Canada -
May 7, 2008
Mikhail Gorbachev has accused the United States of mounting an imperialist conspiracy against Russia that could push the world into a new Cold War. ...
Gorbachev: US could start new Cold War
Telegraph.co.uk, United Kingdom -
May 6, 2008
By Adrian Blomfield and Mike Smith in Paris Mikhail Gorbachev has accused the United States of mounting an imperialist conspiracy against Russia that could ...
Gorbachev: US could start new Cold War
Howrah News Service, India -
May 7, 2008
By OUR LONDON CORRESPONDENT London, May 7: Former President of erstwhile Soviet Union Mikhail Gorbachev has accused the United States of intending to start ...
US wants new cold war: Gorbachev

RussiaToday, Russia -

May 7, 2008

As Dmitry Medvedev was being sworn in as Russia's president, the last Soviet leader, Mikhail Gorbachev, delivered a scathing critique of recent United ...
US provoking war, Gorbachev says
United Press International -
May 7, 2008
MOSCOW, May 7 (UPI) -- The United States is intolerant of other nations acting autonomously and can longer be trusted, former Soviet President Mikhail ...
US promises cannot be trusted - Gorbachev
RIA Novosti, Russia -
May 7, 2008
MOSCOW, May 7 (RIA Novosti) - Promises made by US leaders cannot be trusted, former Soviet president Mikhail Gorbachev said in an interview with The Daily ...



BusinessWeek

The New New World Order

BusinessWeek -

May 8, 2008

By Stanley Reed The Good: A perceptive look at how America's global role is changing as other powers emerge. The Bad: Its concepts are somewhat grandiose, ...
Comprehensive change in the world order?
Jamaica Gleaner, Jamaica -
Apr 27, 2008
... or Michael Manley through the Brandt Commission and Socialist International, or Mikhail Gorbachev's new world order could prevail against what we now ...
The rise of the new energy world order
Asia Times Online, Hong Kong -
Apr 16, 2008
This new world order will be characterized by fierce international competition for dwindling stocks of oil, natural gas, coal and uranium, as well as by a ...
ASX:EWC
Agape will keep the world going
Jamaica Observer, Jamaica -
May 8, 2008
British Prime Minister Gordon Brown's recent call for interfaith dialogue as a segment of the new world order in the midst of the global economic downturn ...


.
New World Order for Engine Remanufacturers
AutoCorse.it, Italy -
Apr 25, 2008
Engine remanufacturers say they can play an important role in the long-term reduction of emission levels on a worldwide scale and that the establishment of ...
Lectures explore 'New World Order'
Princeton University, NJ -
Apr 23, 2008
"New World Order: Internationalism and the End of Empire" is the focus of a three-lecture series to be delivered by historian Mark Mazower at 4:30 pm Monday ...
McCain: Foot Soldier in New World Order
The Conservative Voice, NC -
Apr 15, 2008
... his 'coming out' speech in which he unflinchingly revealed his true globalist nature and his mission as a 'foot soldier in the New World Order'. ...
Big Oil Wants to Attack Iran
OpEdNews, PA -
May 8, 2008
The New World Order that Bush has in mind is, in fact, not so new. It is an attempt to turn the clock back to the pre-World War II era of unchallenged ...


.
New World Order On Trial ..


Is the new world order real? You can bet your bottom dollar it is! We are literally just a few short years away from the completion of the plan to centralize global power to control the affairs of the whole planet, all from under one roof that is filled with unelected, totalitarian bureaucrats.

What is wrong with that, you may rightfully ask? Well, on the face of it, a global government sounds like a reasonable idea. But it can ONLY work in the favor of the people of this planet if...and ONLY if... the people who control the new world order are nothing less than angels. If the person at the very top of new world order is God himself, and the government is comprised of God's chosen angels, then I would be somewhat comfortable with that idea. But if the people who set up and run the new world order are comprised of liars and war profiteers then I don't want to know.

In fact I would go one step further and suggest that any global government that is run by human beings can only spell disaster for everyone else on the planet. Regardless of how well-meaning they are. When the world is controlled by one small group of people, all of your options are gone. If you don't like what the New World Order is doing, you can't vote them out. And emigrating to another country will be useless because the New World Order will control every country. You will therefore be trapped in a prison planet with no freedoms other than the liberties granted to you by the fascist elite. The fact that politicians can be voted out, and the fact that US presidents can only serve two terms, must really piss them off. They have tried rigging elections, but they usually get found out. Their ideal solution is to create a system where they can never be voted out and never be held accountable for their dirty deeds. The New World Order IS that solution and their mouths drool at the very thought of it.

They want it so bad, they don't even bother to deny it any longer. George H. W. Bush proudly proclaimed "It is a big idea, a new world order", as if there is some benefit in it for us. If it wasn't for people like G. Edward Griffin, Ron Paul and many others that are too numerous to mention, the New World Order would have already been established a decade ago. It is up to us to stop their evil agenda. If we just stand by and let them continue what they're doing, we are effectively signing the future of humanity over to the devil himself. The period of time we are in right now is a very important time.

We are in the middle of a small window of opportunity, where the truth is being revealed to the masses while we are still in control of our destiny. This period of time will not last for very long. If we fail to take action now, our children and grandchildren will be the real victims.






From: Roy Beck, President, NumbersUSA
Date: Thursday 8MAY08 2 p.m. EDT


Your calls and faxes this week are creating quite the stir on the Hill -- UPDATE on SAVE campaign
DEAR FRIENDS,



UPDATE NO. 1:

We've added another signer of the SAVE Discharge Petition -- Rep. Mark Souder (R-Ind.) Three cheers for NumbersUSA activists in Indiana!



UPDATE NO. 2:

That makes 188 signers. We now need only 30 more to force a House vote on the SAVE Act (H.R. 4088) to start driving perhaps a million illegal aliens home each year!



UPDATE NO. 3:

Your faxes and phone calls this week have overwhelmed many offices. NumbersUSA is getting a lot of complaints from harried congressional staffers begging us to make the phone calls and faxes stop. We tell them that we will be more than happy to make a halt -- as soon as their boss signs the SAVE Discharge Petition. I told you Monday that many offices were saying their Members felt no pressure to sign the SAVE Discharge Petition because they said they were hearing very little support from the voters. I think you all are starting to change their minds about that!



UPDATE NO. 4:

You sent 77,905 faxes into congressional offices on Wednesday. That was after 174,922 faxes on Tuesday, the day that the House Social Security subcommittee tried to kill the SAVE Act with a string of right-wing industry lobbyists and left-wing open-border groups at a hearing. You put everybody on notice that they are being watched and that large numbers of voters don't like their efforts to allow outlaw businesses to continue to hire illegal aliens.



PLEASE TAKE THIS ACTION -- NO. 1:

Make sure that you have sent all the faxes posted for you on your customized Action Buffet corkboard. It is essential that congressional offices see their fax machines continue to churn out pro-SAVE appeals every day.



AND TAKE THIS ACTION -- NO. 2:

Every time you see an email from NumbersUSA, please open it. Most will have links for new faxes and other actions you can take to keep the pressure on to improve enforcement this year against illegal immigration.



AND THIS ACTION -- NO. 3:

Call as many offices as possible on our list of U.S. Representatives who are refusing to sign the Discharge Petition. The Members are listed by state. You may want to concentrate on Members from your state and from neighboring states or from areas with which you have some special connection. Of course, the most influential call is always to your own Representative.



202-224-3121





AND ONE MORE -- NO. 4:

If your own Representative is on that list of NON-signers, please forward this email around to everybody you know in your home area with a notE telling them that their Member of Congress is standing in the way of the only chance we have this year of taking jobs away from illegal aliens and pushing them to go home.



WHAT TO SAY WHEN YOU CALL



Simply express your disappointment that the Representative is refusing to sign the "Discharge Petition on the SAVE Act -- H.R. 4088." Note that the Discharge Petition is the only way to bring immigration enforcement to the floor of the House this year and that by NOT signing, the Representative is siding with outlaw businesses and protecting their ability to continue to hire illegaL aliens instead of American workers. Or give some other reason why the non-signing is harmful.

It is as simple as that. Say "thank you" and hang up.

The main argument these offices will give you is that E-Verify relies on a Social Security database that has lots of errors and, thus, large numbers of American citizens will lose their jobs through mistakes.

You should tell the congressional staffers that Democratic Rep. Heath Shuler from North Carolina testified Tuesday that while E-Verify has been in voluntary use for a decade, the government is unaware of a single instance of an American citizen losing a job because of it.

Yes, there are mistakes in the database, but those are mistakes that the worker needs to clear up anyway. Once a worker is run through E-Verify and notified that there is a match problem, the worker is given time correct the record. Only illegal aliens are unable to correct the record -- and they DO lose their jobs.



SOMETHING SPECIAL IN INDIANA



I want to especially praise our Indiana activists who now have persuaded all four of the state's Republican Representatives to sign the Discharge Petition (Souder, Burton, Buyer and Pence) and also two of the 10 Democrats from the entire nation (Ellsworth and Donnelly).

It would be tough to gain a clean sweep for Indiana, but keep the pressure on Democrats Hill, Carson and Visclosky.



WHEN YOUR REPRESENTATIVE SEEMS HOPELESSLY NEGATIVE ...



I know that many of you get very discouraged while repeatedly contacting your U.S. Representative and always getting negative responses. You often ask me why you should continue to try at all.

It is true that many of these Members are unlikely to ever be our champions, or even warrent a B or A grade. But it really is helpful to continue to pound these kind of opponents. Even if they don't vote our way, they may behind the scenes ask their Party leadership to just let Heath Shuler get a vote on his bill. We are trying to wear down the opposition, as well as put some fright into them -- and occasionally inform the ones who have the slightest interest in the facts.

THANKS FOR KEEPING THE FIRE HOT UNDER THE PROTECTORS OF OUTLAW BUSINESSES AND THEIR ILLEGAL FOREIGN WORKERS,


P.S. We can triple our membership quickly if our members email their friends about us and they in turn email theirs. Polls show that most Americans agree with NumbersUSA's positions but, despite our recent rapid growth, most American voters still have never heard of us. You can help change that by forwarding this email widely. (Note: depending on your email provider, you may need to send this as an "attachment.")
This may be a good time for you to make sure that you've let us know all of the areas you are interested in. In order to further customize the type of alerts you receive click here http://www.numbersusa.com/survey?action=longlist
As a NumbersUSA subscriber, you will receive occasional emails about immigration-related opportunities. If you want to increase or reduce the frequency of these emails, click here and choose from Total Activism, Moderate Activism, or Limited Activism at the bottom of your registration form: http://www.numbersusa.com/user

NumbersUSA - relies upon individuals like you to reach its goal of an environmentally sustainable and economically just America.