Raw Story, MA -
2 hours ago
A video report profiles Playas, NM, a full-scale training ground for Federal Emergency Management Agency classes that give law enforcement agencies ..
The
Playas Training and Research Center
(PTRC) in southwestern New Mexico is a unique facility providing
training
, operational support and
research
,
...

America's Future:

FEMA

Permanently Occupies Real Town For Advanced "Terror Training

"


Residents of New Mexico town say they are used to the "background noise"
Steve Watson
Infowars.net
Wednesday, March 26, 2008
The Federal Emergency Management Agency is spending $22 million dollars per year on a terror training program within a real town in New Mexico where helicopters buzz overhead in the middle of the night, mock nuclear explosions are drilled and "suicide bombers" are taken down by SWAT teams who pull citizens out of their homes.
Regents tour Playas training center
El Defensor Chieftain, NM -
Mar 21, 2008
PLAYAS PLAYAS — The New Mexico Tech Board of Regents was treated to a tour of Playas Training and Research Center and a hostage rescue demonstration by a ...


Community Calendar
El Defensor Chieftain, NM -
Mar 14, 2008
Tech Regents Meeting, 1:30 pm — Playas Training and Research Center, Classroom C. Rugby Practice, 4:30 pm — Tech Athletic Field. ...


Spy-in-the-sky drone sets sights on Miami 25 Mar 2008 Miami police could soon be the first in the United States to use cutting-edge, spy-in-the-sky anti-crime technology. A small pilotless drone manufactured by Honeywell International, capable of hovering and "staring" using electro-optic or infrared sensors, is expected to make its debut soon in the skies over the Florida Everglades.
To facilitate Bush's quarantines and to fill KBR's detention centers: STMicroelectronics introduces flu detection laboratory on a chip 25 Mar 2008 The top European maker of semiconductors, STMicroelectronics, on Monday introduced a portable chip to detect influenza viruses, including avian flu, in humans. The device, which functions as a mini-laboratory on a chip, can screen and identify - in a single diagnostic and in two hours - multiple classes of pathogens and genes.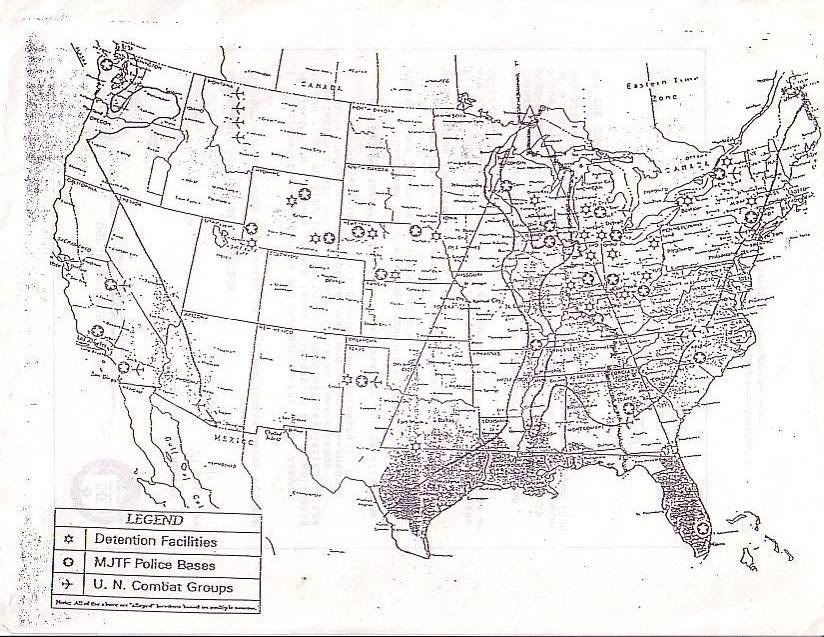 Emergency drill to be held April 2
Old Colony Memorial and Plymouth Bulletin, MA -
Mar 25, 2008
... plan drill. A regional administrator from the Nuclear Regulatory Commission (NRC) and officials from the Federal Emergency Management Agency (FEMA) will ...
Verizon Supports FEMA Disaster Drill
Web Host Industry Review -
Mar 7, 2008
The drill was part of FEMA's new initiative to aggressively update its disaster response plan with the unveiling of the National Response Framework on ...
VZ
Verizon Business Supports FEMA Disaster Drill
RedOrbit, TX -
Mar 6, 2008
FEMA's use of the smart credentials issued by Verizon Business and other vendors enables quick and easy electronic validation of identity credentials for ...