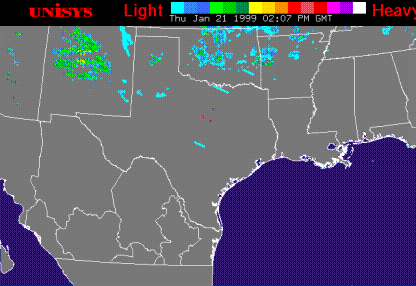 Weather Engineers Zapping key locations may lead to Precise
'Storm Steering Weather Weaponry'
Capabilities

STRANGE RADAR SIGNATURE OVER MINOT AIR FORCE BASE
THIS PAGE IS REPOSTED ON FREESERVER.COM ITS THE SAME PAGE AS POSTED ON LT. COL. THOMAS BEARDEN'S WEBSITE
NWS begin issuing
severe thunderstorm warnings
,
severe thunderstorm watch,
special weather statement
and
tornado warnings to
Jefferson Co., Alabama
Looks like I nailed the forecast.....................LOLZ



WAFF, AL -
7 hours ago
The weather service issued a tornado warning for Lowndes County in south central Alabama, but no touchdowns were reported. Forecasters said the storms moved ...

Falling tree kills woman as storms batter central Ala.
Florida Times-Union
1 Dead, Thousands Without Power in Ala.
The Associated Press -
10 hours ago
BIRMINGHAM, Ala. (AP) — Officials say one person has been killed after a tree downed by strong wind crushed a mobile home in central Alabama. ...
Winds down trees, 42K without power in Ala.
al.com, AL -
10 hours ago
AP BIRMINGHAM, Ala. (AP) — Pre-dawn winds gusting to more than 40 miles per hour blew down trees and caused scattered damage early today, leaving about ...
Tornadoes expose lack of alert system
Washington Times, DC -
18 hours ago
By Audrey Hudson Neal Glover died just 100 yards shy of the safety of his home, thrashed to death inside his pickup truck by a monster
tornado
that
...
LOCATE the GWEN tower in South Dakota on this outdated GWEN tower location map blue line show possible lines of GWEN towers that can be activated to steer the JET stream and or weather systems Areas enclosed in red boundaries represent areas of extreme drought
NOW Study the weather map below featuring the stationary LOW centered WHERE ??? YEA !! Centered directly above a GWEN tower in South Dakota The GWEN towers in the surrounding states like North Dakota and Kansas appear to generate heated air to intensify the counter-clockwise flow around the pivot GWEN tower anchoring the LOW When the pivot GWEN tower shuts of the RF energy field that created and anchors this artificial LOW , the LOW migrates with prevailing winds dictated by nature or steered by artificially created stationary HIGH fronts manufactured by lines of GWEN towers heaters — blue lines of connected towers – Can you spot how the east west lines towers could easily be rearranged into lines of north south lines of GWEN towers lines ? Many more GWEN towers have been added to the GWEN tower matrix grid of tower lines and reveal themselves occasionally by accident -Fonebone




Foreign Policy Passport

Battlefield Earth

Foreign Policy Passport -

Jan 28, 2008

program produced a document titled "In 1996, a group of Air Force and Army officers working with the Air Force 2025Weather as a Force Multiplier: Owning ...
Mon., February 11, 2008:

Playlists

: M3U | RAM

(Individual MP3s:

Hr1 Hr2 )


February 11, 2008 - Weather Warfare Show

with

Jerry E. Smith

.

Jerry E. Smith began his professional career as a writer, lecturer and editor back in 1969. His bibliography of published works includes scores of articles and reviews, over a dozen ghost-written books, and three non-fiction works. His newest book is "WEATHER WARFARE: The Military's Plan to Draft Mother Nature." It is a follow up to his 1998 best seller "HAARP: The Ultimate Weapon of the Conspiracy."

In the First Hour of the show, Jerry speaks about HAARP, weather modification,earthquakes, hurricanes, the shift from overt programs to covert programs when the Convention on Environmental Modification was passed by the UN. In the second hour, Jerry discusses the anomalies surrounding the behavior of Hurricane Katrina and who might have could have done something to cause Katrina to change direction twice. He also discusses other legislation, attempted legislation revealing some of the ongoing programs taking place, and the controversial subject of chemtrails and contrails, their purpose, effects, the threat that they pose. His book WEATHER WARFARE: The Military's Plan to Draft Mother Nature is scientific reporting at a layman's level. He presents evidence from military and scientific sources that intentional environmental modification (EnMod) is the 600-pound gorilla at the global warming debate that everyone is pretending isn't there. In the show he quotes and mentions some of the more interesting cases that his research has turned up.
===================================================