SocGen's 'Firesale' contributed to the stock market Bloodbath on Monday
Non-dom tax rules could spark fire sale of assets
CityWire.co.uk, UK -
Jan 21, 2008
Changes to the tax rules on domicile could lead to a
fire sale
of UK assets, warns the Society of Trusts and Estate Practitioners (STEP).
...
MedQuist investor Costa Brava to hold board liable if sale is not ...
Forbes, NY -
13 hours ago
...
it might seek an injunction against a possible '
fire-sale
' of the minority interests in MedQuist and seek damages under US shareholder protection laws.
...
PM fears 'fire sale of assets'
Financial Times, UK -
Jan 16, 2008
By George Parker and Jane Croft Gordon Brown ruled out letting Northern Rock slide into administration yesterday, claiming it was "a route to a
fire sale
of
...
Greedy Bank of America Engineers "Fake Rescue" in Sub-Prime Fire Sale
AlterNet, CA -
Jan 15, 2008
By Danny Schechter, AlterNet. Posted January 15, 2008. Bank of America bought out Countrywide Home Loan to avoid harming its other ambitious and often ...
BAC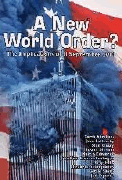 Fire sale as MFS reveals more debt
Sydney Morning Herald, Australia -
Jan 23, 2008
THE Gold Coast property group MFS has edged closer to oblivion after the company suspended its shares from trading and revealed its debt position is far
...
A Plan To Sell Haven Homes
Hartford Courant, United States -
Jan 24, 2008
"This will not be a fire sale," attorney Alan Kolod, who represents Haven Healthcare, assured US Bankruptcy Judge Albert S. Dabrowski. ...


Hackers target aspiring Internet scammers
InfoWorld, CA -
Jan 23, 2008
By Jeremy Kirk, IDG News Service In a twist, security researchers have discovered a group of hackers who are exploiting a new category of victims ...
Hackers gone wild
InfoWorld, CA -
Jan 23, 2008
In a presentation to the security wonks at a SANS conference, CIA analyst Tom Donahue revealed that hackers accessed the power grid in several foreign ...